Today's Farm News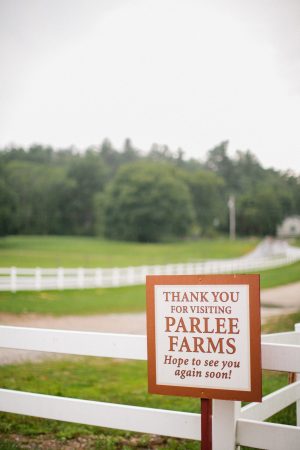 To our wonderful customers and staff, THANK YOU!  We truly appreciate your support and friendship over the last 29 seasons. We are so fortunate to have so many wonderful customers visit us throughout our season.
The entire farm is now closed until mid-June 2017 ~ we will open once the strawberries are ready for picking.  If you need to contact us, please send us an email at info@parleefarms.com.
We are accepting applications for new team members for our 2017 season.  We have positions available in our Bakery Department and in our Retail Department.  Details on the positions and the application can be found on our JOIN our TEAM page.  Hope you can join us!
If you are a teacher and are interested in bringing your students to Parlee Farms for a Fall School Tour, please visit our SCHOOL TOUR page for information and our online reservation form.  We hope to see you and your students at the farm this fall!
We look forward to seeing you at the farm this summer and fall ~ our 30th season of growing!
The Parlee Family