Current Conditions
The Entire Farm Is Closed Until June 2024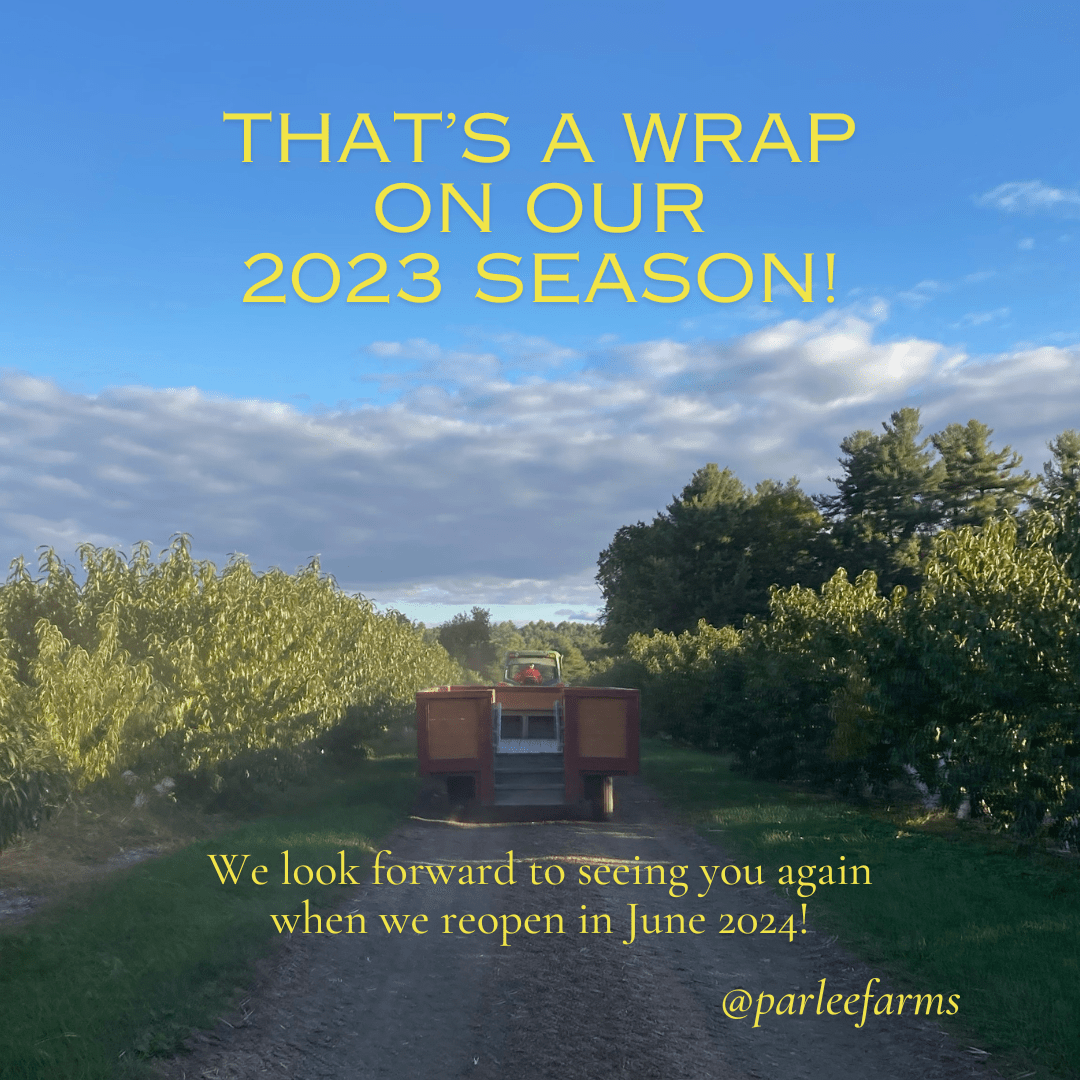 Well, that's a wrap on our 2023 Season. Thank you for your support and understanding throughout the season! Please click on TODAY'S FARM NEWSfor more thoughts and acknowledgements. We look forward to seeing you again when we reopen in June 2024 when the strawberries are ready!
Are you a subscriber to our email newsletter?  Subscribers get first notification of when a crop is ready.  If you are not a subscriber, please sign up at the bottom of this page.
We are very excited that Parlee Farms was named by the editors of Yankee Magazine THE BEST PYO FRUIT FARM in MASSACHUSETTS!  We are so thrilled by this honor.  However, we know that this recognition would not be possible without the outstanding team members who are the face of Parlee Farms and the wonderful customers who have supported us for 35 years.  Thank you!
More