Today's Farm News
THANK YOU for a great 2022 Season!
The entire farm is closed until June 2023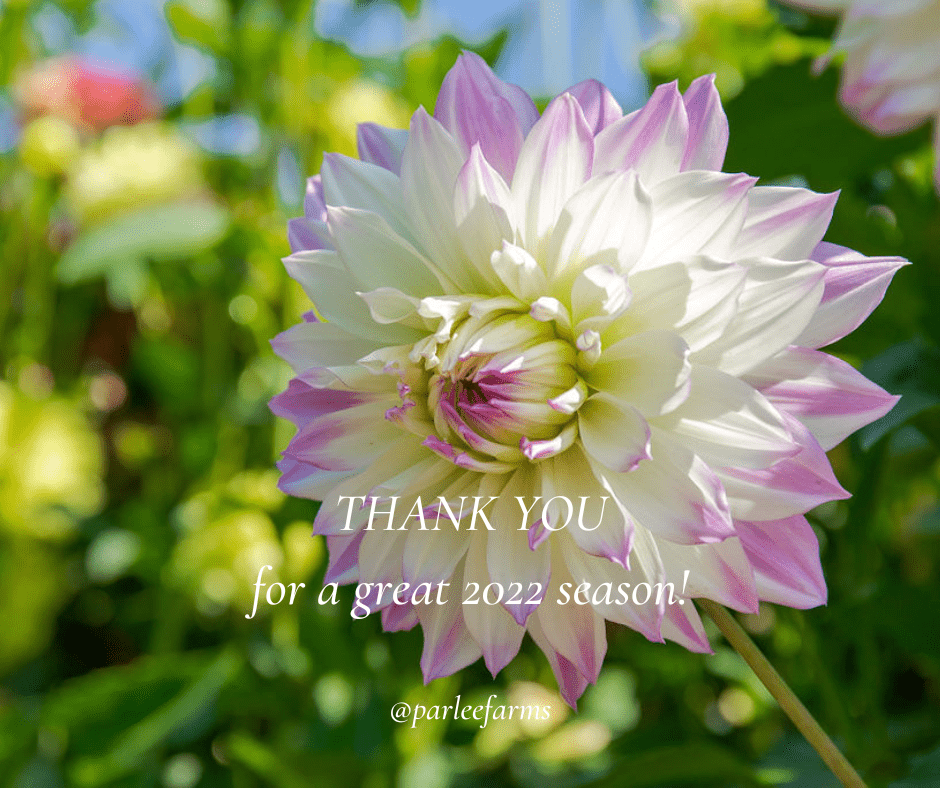 It is hard to believe that our 2022 season is over ~ it went by so fast!  Thank you for your support of our family farm.  We are so fortunate to have so many wonderful customers who visited us for pick your own fruit and flowers, who enjoyed our apple cider donuts and farm made bakery items, and who spent time visiting with our friendly farm animals.  We have loved seeing your photos of visits and it warms our hearts to know that we are part of your family memories.
And none of this would have been possible without the hard work of the more than 100 team members who joined us this season.  A very big thank you to all of them for their hard work and great attitudes every day!
As we wrap up our 35th season of growing and start planning for #36, we sincerely thank all of you for allowing us to do what we love to do.  Our best wishes to you and your families and we hope to see you again when we reopen in June 2023!
The Parlee Family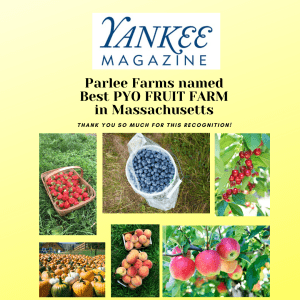 We are very excited that Parlee Farms was named by the editors of Yankee Magazine THE BEST PYO FRUIT FARM in MASSACHUSETTS!  We are so thrilled by this honor.  However, we know that this recognition would not be possible without the outstanding team members who are the face of Parlee Farms and the wonderful customers who have supported us for 35 years.  Thank you!
If you need to get in touch with us, you can email us. Stay well.