Today's Farm News
Opening in Mid-June!!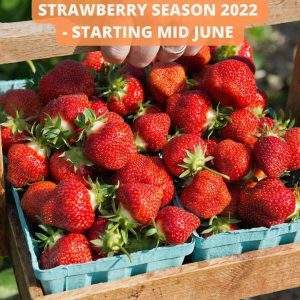 We are so excited to welcome you back to the farm in June!  This will be our 35th season of growing.  The farm will open to the public in mid-June when the strawberries are ready.  We will continue to update what is happening on the farm through our Instagram page, our Facebook Page, and our Email Newsletters (link below) ~ we hope you follow us! See you soon!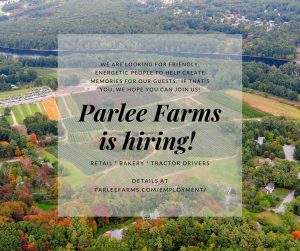 And we are HIRING!  We are looking for energetic, outgoing people to join our team in the Retail & Bakery areas right now.  We will need additional tractor drivers for September & October.  Details on the positions and our employment application can be found on our EMPLOYMENT PAGE.
We hope you can join our team!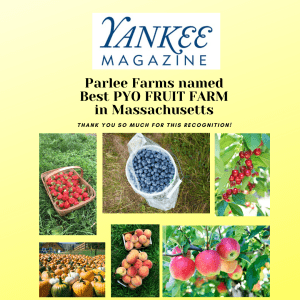 We are very excited that Parlee Farms was named by the editors of Yankee Magazine THE BEST PYO FRUIT FARM in MASSACHUSETTS!  We are so thrilled by this honor.  However, we know that this recognition would not be possible without the outstanding team members who are the face of Parlee Farms and the wonderful customers who have supported us for 35 years.  Thank you!