How We Grow at Parlee Farms
As consumers become more interested in learning how their food is produced, we are often asked about our growing techniques. Since Parlee Farms began planting in 1988, we have always strived to produce the best locally grown fruit, vegetables, and flowers while being environmentally responsible. We have practiced Integrated Pest Management (IPM) methods for more than 20 years. The objective of IPM is not to eliminate all pests but to prevent pest populations from reaching damaging levels. Prevention, inspection, monitoring and control are the backbone of an IPM program, where the goal is to detect and correct conditions that can lead to pest problems before they occur.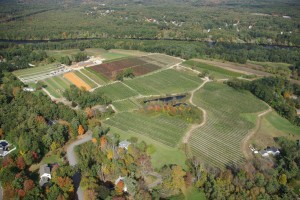 As part of the Prevention portion of our IPM Program, we focus on maintaining good, healthy soils to reduce pests and diseases in the fields. We achieve this by annually performing soil and tissue analyses, regular rotation of our strawberry, pumpkin, corn, flower, and hay crops, and constant weeding and mowing to keep the fields free of weeds. These actions play a significant role in reducing pests and producing high quality crops.
We have an IPM consultant inspect our fields weekly for pests and diseases, using traps set in all our fruit and corn fields. As a first line of defense against damaging insects, predator insects (or 'good bugs') are released into the field to reduce the levels of the 'bad bugs'. Often, this release is effective in keeping damaging insects in check. An example of a 'good bug' is the Lady Bug which eats aphids, a pest which can damage fruit crops. We are using a different technique to combat the Dogwood Borer, a pest which attacks our dwarf fruit trees. By attaching a Pheromone Twist Tie around every third tree, the mating of the adult dogwood borers is disrupted and therefore, no eggs are laid in the orchards – all accomplished without insecticides.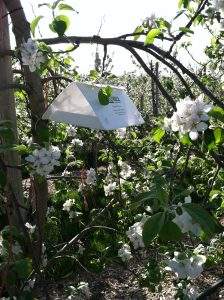 Spraying is only done when a pest or disease reaches a level that could seriously harm the crop. As Farmer Mark is a graduate of University of Massachusetts Lowell in Chemical Engineering, he has been able to use his knowledge of chemistry and biology in choosing the least-toxic methods for growing and protecting our crops. Based on his research, he voluntarily reduced the use of Organophosphates (OPs) at Parlee Farms more than five years ago. Beginning with the 2010 season, he ELIMINATED THE USE OF OPs on the farm. He has also agreed to participate in an ADVANCED IPM PROGRAM, also known as BIOINTENSIVE IPM, with the University of Massachusetts Amherst. Dan Cooley, a scientist in the Plant, Soil, and Insect Sciences Department at UMass, said the following about the ADVANCED IPM PROGRAM at UMASS:
"Many people are surprised to learn that all orchards, including organic ones, use chemicals, and this is especially true in the East, where insect pests and diseases thrive in the wet climate. Although organic growers use only chemicals allowed by the National Organic Program, all apple growers, whether conventional, IPM or organic, must spend a lot of time and money on fungicides and insecticides. Advanced IPM methods call for lower amounts, and less toxic chemicals, than the organophosphates used by conventional farmers, or rotenone and pyrethrum often used by organic growers. Farmers who use IPM also take extra time to assess each pest outbreak and numbers of natural predators so they spray not by the calendar but based on the specific pest and its life cycle."
The Commonwealth of Massachusetts is active in promoting products grown in the most environmentally friendly ways. In 2011, Parlee Farms was among the first group of farmers certified as a COMMONWEALTH QUALITY GROWER. According to the Massachusetts Department of Agricultural Resources, Commonwealth Quality "…serves to identify locally sourced products that are grown, harvested and processed right here in Massachusetts using practices that are safe, sustainable and don't harm the environment. That's why Commonwealth Quality-certified growers, producers, harvesters and processors not only meet stringent federal, state and local regulatory requirements, but also employ best management practices and production standards that ensure consumers receive the safest, most wholesome products available." We are very proud to be among the first group of farmers to receive this designation.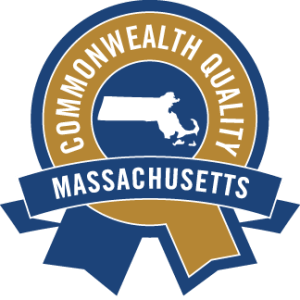 All these practices are more expensive and more labor intensive to maintain, but at Parlee Farms we have not lost what our primary objective is – to raise the highest quality fruits, vegetables, and flowers in the most environmentally friendly way for our customers, ourselves, and our environment. Thank you to all who support us and other responsible, local growers!
To learn more about how we grow and to find out what fruit is currently in season and ready for picking, visit http://parleefarms.com.
Categorized in: About Us
This post was written by Parlee Farms