Fun Apple Cider Recipes to Try This Fall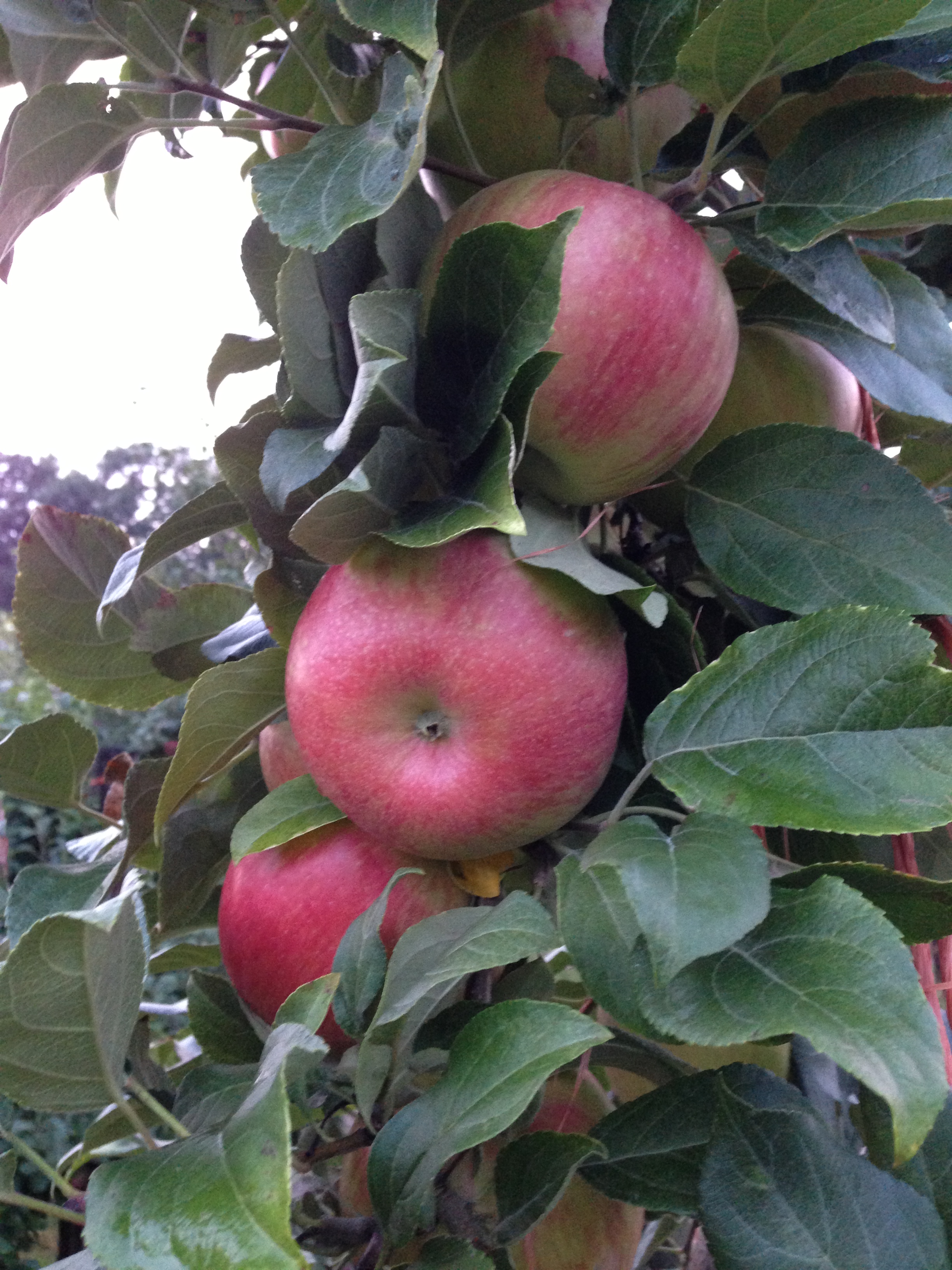 We have plenty of fresh apple cider in our farm stand for sale. After you spend some time at our farm picking your own fruit and eating some delicious food, consider taking some cider home with you. Of course, we think it tastes delicious by itself, but these recipes are also great to try:
Mulled Apple Cider
Add six cups of apple cider to a saucepan with 2 cinnamon sticks, a teaspoon of whole cloves, and 1 whole star anise. Bring to a boil and simmer, uncovered, for about ten minutes. Distribute the warm cider into mugs. For added flavor, add a cinnamon stick to each mug. To make it boozy, add a splash of spiced rum to the mug before pouring in the hot cider.
Apple Cider Cake
Pour the dry contents of either a boxed yellow cake mix or a spiced cake mix into a mixing bowl. Beat in 1 cup of apple cider, 1/2 teaspoon cinnamon if using yellow cake mix and 1/4 teaspoon cinnamon if using spiced cake mix, 1/2 cup smooth apple sauce, and 3 large eggs. Beat for about 2 minutes using an electric mixture until all the ingredients are well combined and the batter is smooth. Spray a bundt pan with cooking spray and pour the mixture into the pan. Follow the package instructions for cook times and preheating instructions. After you turn the cake over and it cools, brush the cake with multiple better and sprinkle with cinnamon sugar.
Apple Cider Granita
Add 4 cups of apple cider, 1/2 cup raw sugar, 1 cinnamon stick, and 10 whole cloves to a saucepan. Set the heat on medium and warm the apple cider until the sugar dissolves. Remove the spices and pour the apple cider into an 8 x 8 metal baking pan. Freeze the mixture for about 1 hour and remove from the freezer. Whisk the mixture, then return it to the freezer for 3 hours. After the 3 hours, add the granita to a food processor and pulse it until the texture you want is achieved. Serve right away.
Apple Cider Syrup
This is a versatile syrup that you can have fun with. Add it to coffee or tea, pour it over yogurt or ice cream, pour it over pancakes, waffles, and French toast, or spoon it over your apple cider cake right after you cut yourself a slice. To make, add 1 tablespoon of butter to a saucepan. Set the heat on medium and let the butter melt. Whisk in two cups of apple cider and let it warm for a minute. Whisk in 1 cup of sugar and 1/2 teaspoon ground cinnamon cinnamon. Whisk vigorously as the sugar melts. Raise the heat to medium high and let the mixture come to a boil. Let it simmer for 5 minutes, whisking occasionally, or until the mixture thickens to a good texture. Remove from heat, let it cool, and pour it into a mason jar. This keeps in the fridge for about a week.
These recipes are delicious and give you some options for using all that yummy apple cider you can buy at Parlee Farms. For information about our hours, visit our home page.
Categorized in: Apples
This post was written by Parlee Farms