Fun Apple Recipes to Enjoy this Fall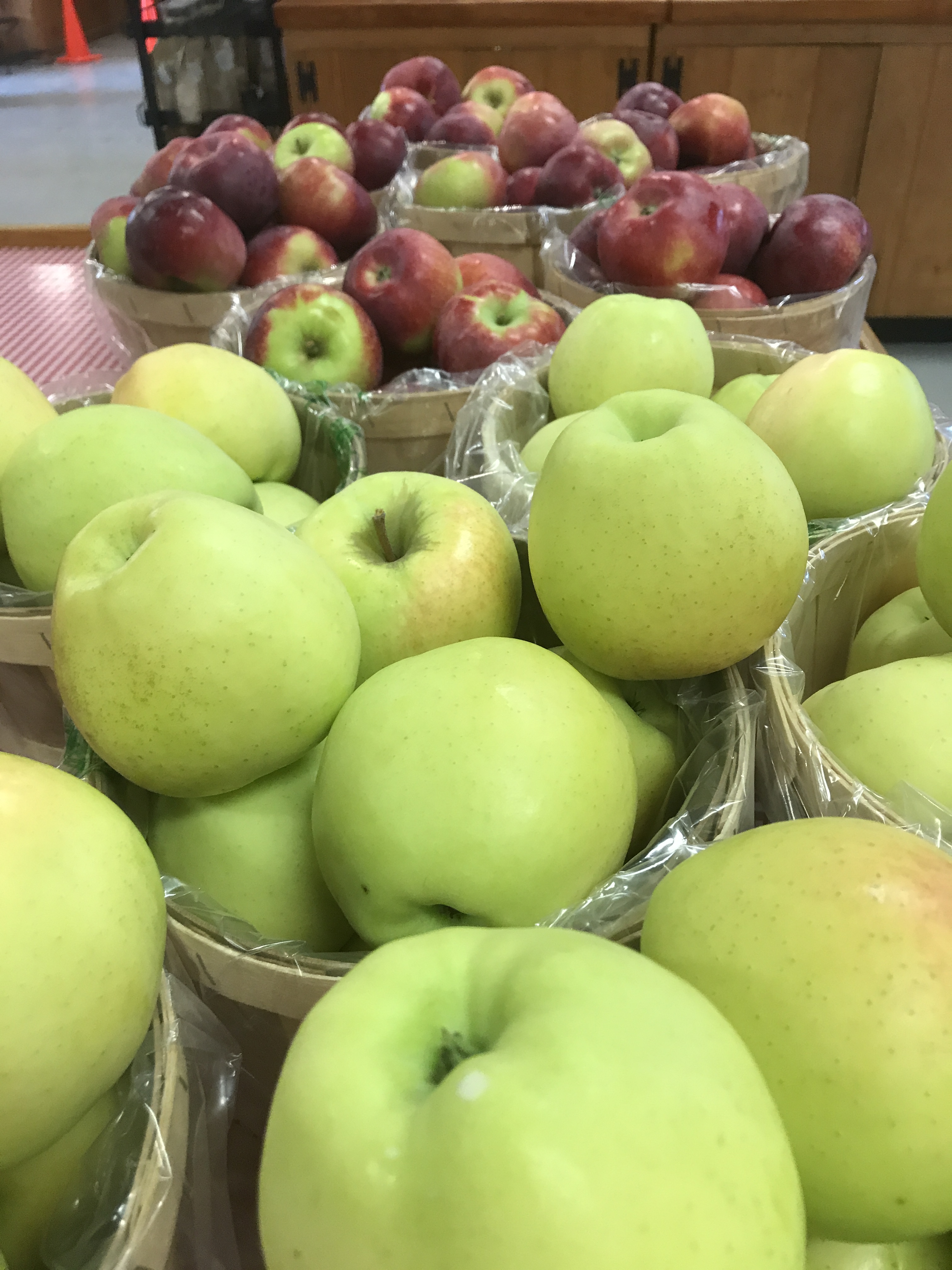 Apple season is here, which means it is time to pick or buy farm fresh apples! In-season apples are a highlight of the fall season, and we love finding creative ways to use them. After you spend the day at Parlee Farms, consider trying one of our delicious recipes:
Easy Caramel Apple Cake Recipe
Roughly chop three apples into large chunks. Spray a Bundt pan with cooking spray and arrange chopped apples into a single layer in the bottom. Drizzle some caramel sauce over the apples. Prepare a vanilla cake according to your recipe or the package directions if using a mix. Pour the cake over the apples and follow the recipe or package instructions for baking. Drizzle more caramel syrup over the cake after it is turned over and has been cooled on the pan.
Apple Cider Granita
Add 4 cups of apple cider, 1/2 cup raw or brown sugar, 2 cinnamon sticks, and 1 tablespoon of whole cloves into a saucepan and heat on medium until the sugar is melted. Stir a few times as it is melting. Let cool for about thirty minutes and then pour into ice cube trays. Let the apple cider freeze all the way through. When about ready to serve, transfer the apple cider cubes into a food processor and pulse until it has the texture of a "snow cone". Spoon into serving dishes and serve with a dollop of whipped cream.
Apple Sauce Cookies

Prepare a batch of homemade apple sauce or use store-bought apple sauce. Set aside. Prepare a batch of sugar cookies. You can use a mix, your favorite recipe, or those premade refrigerator cookies. Bake the cookies according the package or recipe instructions. As soon as you take the cookies out of the oven, gently press the middle of the cooke with the back of the spoon to make an indent. Add a teaspoon or so of apple sauce and let the cookies cool in the pan.
Apple Cider Rum Punch
Fill a large pitcher halfway with ice. Pour apple sider about 3/4 of the way to the top. Add rum of choice to the top of the pitcher. Stir with a wooden spoon and sprinkle cinnamon over the top. You can use several different types of rum, if you want. You can also make it stronger by filling the apple cider to about 2/3 of the way.
Please stop by Parlee Farms to see what we have for fresh apples, and you can even browse our store to find other apple goodies. Check our home page to see which apples we have available and for our hours.
Categorized in: Apples
This post was written by Parlee Farms