Blueberry Picking Guide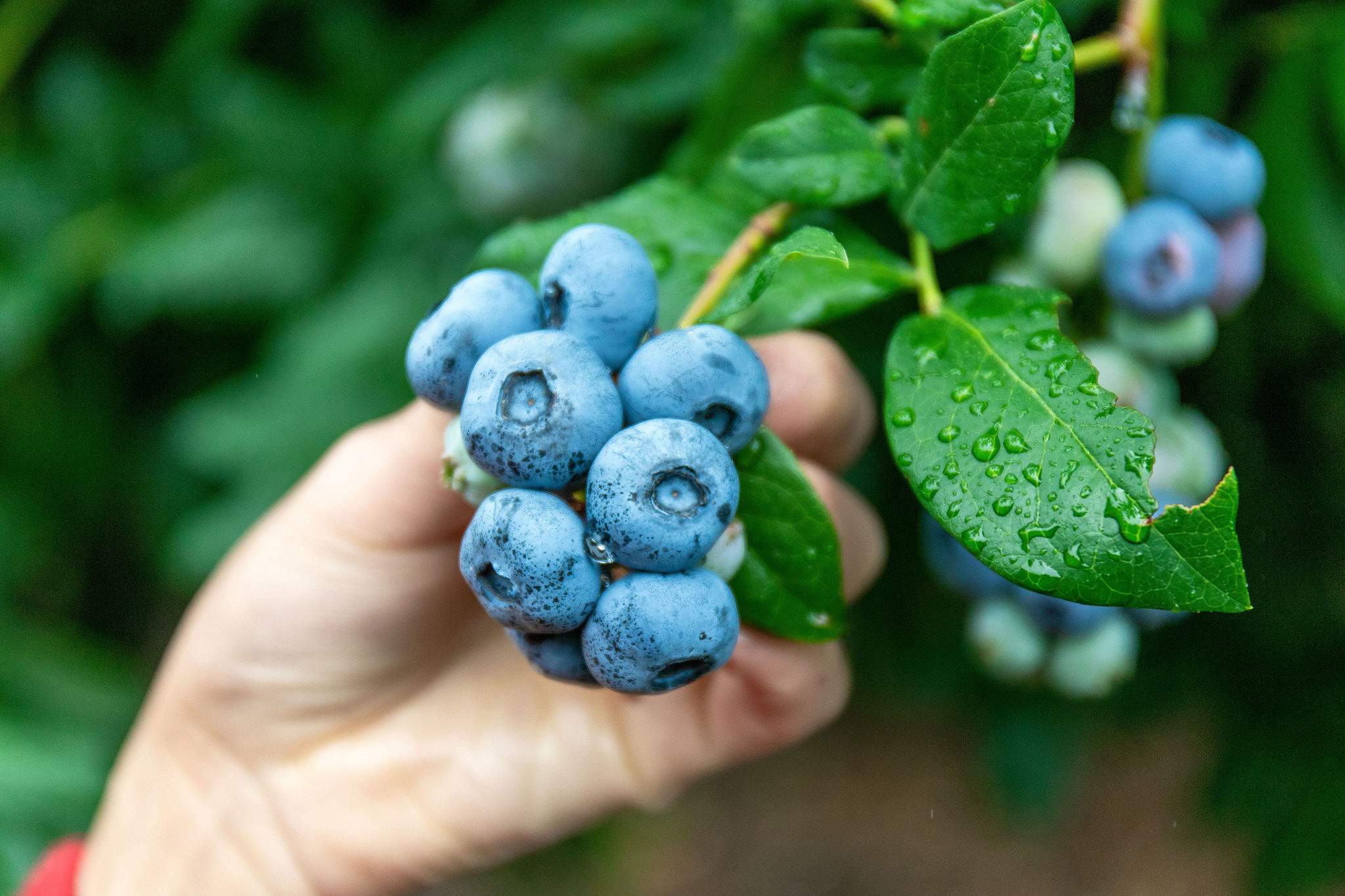 Blueberry season is underway at Parlee Farms and it is one of our favorites times of the year. We planted our first blueberry bushes in 1991, not long after we officially opened for business, and it took abut 4 years for it to start producing fruit. Now, we have several varietals of bushes that allows us to take advantage of the blueberry growing season.
In fact, we have over 10 acres of pick your own blueberries. We offer 10 different varieties of blueberries at Parlee Farms in Tyngsboro. By growing so many varieties, our blueberry season lasts from early July to mid-August.
Here are when some of our most popular blueberry varieties that we have available. Please stop in to pick your own or to buy some freshly picked blueberries from our farm stand:
Early Season:
Patriot and Bluetta – These bushes have medium-sized berries and a delicious, balanced flavor.
Mid-Season:
Toro – The berry produced from the Toro bush is outstanding, with a juicy and sweat interior with a firm skin.
Blueray – This is very popular variety with a very good flavor and large size.
Late Season:
Chandler – This is what we consider to be the perfect blueberry. Each berry is very large – roughly the size of a quarter –  and a good flavor.
If you decide to pick your own, here are some tips that will help you select the best blueberries:
Avoid cracked blueberries. Pick only the fully ripe berries that are round, blue, and not cracked in any way. Once the skin cracks, the flavor starts to decrease.
Look for darker blueberries. Blueberries that are the darkest in color are often the sweetest – so look for darker-colored berries in order to have the best flavor.
Pick fully blue-colored blueberries. Avoid berries that are not fully blue in color because they aren't yet ripe and will not be sweet.
Watch the stems. A blueberry that is ready to be picked will easily roll off of the stem. These perfectly ripened berries have a superior flavor and it is worth it to take the extra step to pick only the best!
Blueberry picking is a great activity for families with children, as there are many blueberries that a child can pick on their own. And at Parlee Farms, our blueberry fields are stroller friendly. When you come to Parlee Farms, you can make the most of your visit by getting a warm blueberry crisp from Mary's Country Kitchen, enjoying our new Sandbox, and feeding our friendly animals at Annie's Animal Barn.
Categorized in: Blueberries
This post was written by Parlee Farms