Peach Crop Update 2023: Peaches Are Giving Us the Cold Shoulder
Although Parlee Farms isn't open year-round, we work hard all year to make sure our crops are ready. We also depend on the weather cooperating in the late winter/ early spring, to ensure that our crops are ready to go during their growing seasons. We had some cold weather in early February that impacted our peaches, and as a result, we will not be having a peach crop this year.
In the early morning hours on February 4th, 2023, we reached -12 degrees Fahrenheit and record cold wind chill of -35 degrees Fahrenheit. Sadly, this killed our dormant peach and nectarine buds. The warm January possibly led to peach buds not being as acclimated to cold weather. The trees are fine and we will have a normal crop again in 2024.
The silver lining to this situation is that because we have 100% crop loss we can give the peaches a hard pruning. The focus of the pruning we did in March is to allow good sunlight into the canopy, stimulate lower branches making it easier to pick and prune and remove any dead wood.
We are planning another prune in the summer; we will be following guidance from Win Cowgill a Professor Emeritus from Rutgers University:
"Summer prune – in a year with no fruit this will be the season to definitely summer prune in mid-June to early July. It will be essential to keep adequate sunlight into the trees to keep fruiting wood healthy. Upright poles should be removed completely. Remember peach buds are formed in September on this season's growth."
We are already seeing new growth on the trees and can't wait for our peaches to back in 2024! Although we don't have peaches this year, there is still plenty to do.
Stop in for some ice cream, to pick strawberries, get a bite to eat from our food truck, and to visit the store. We'll see you soon!
Here is a photo where you can see that there is already new growth. This means the trees are already in great shape for next year!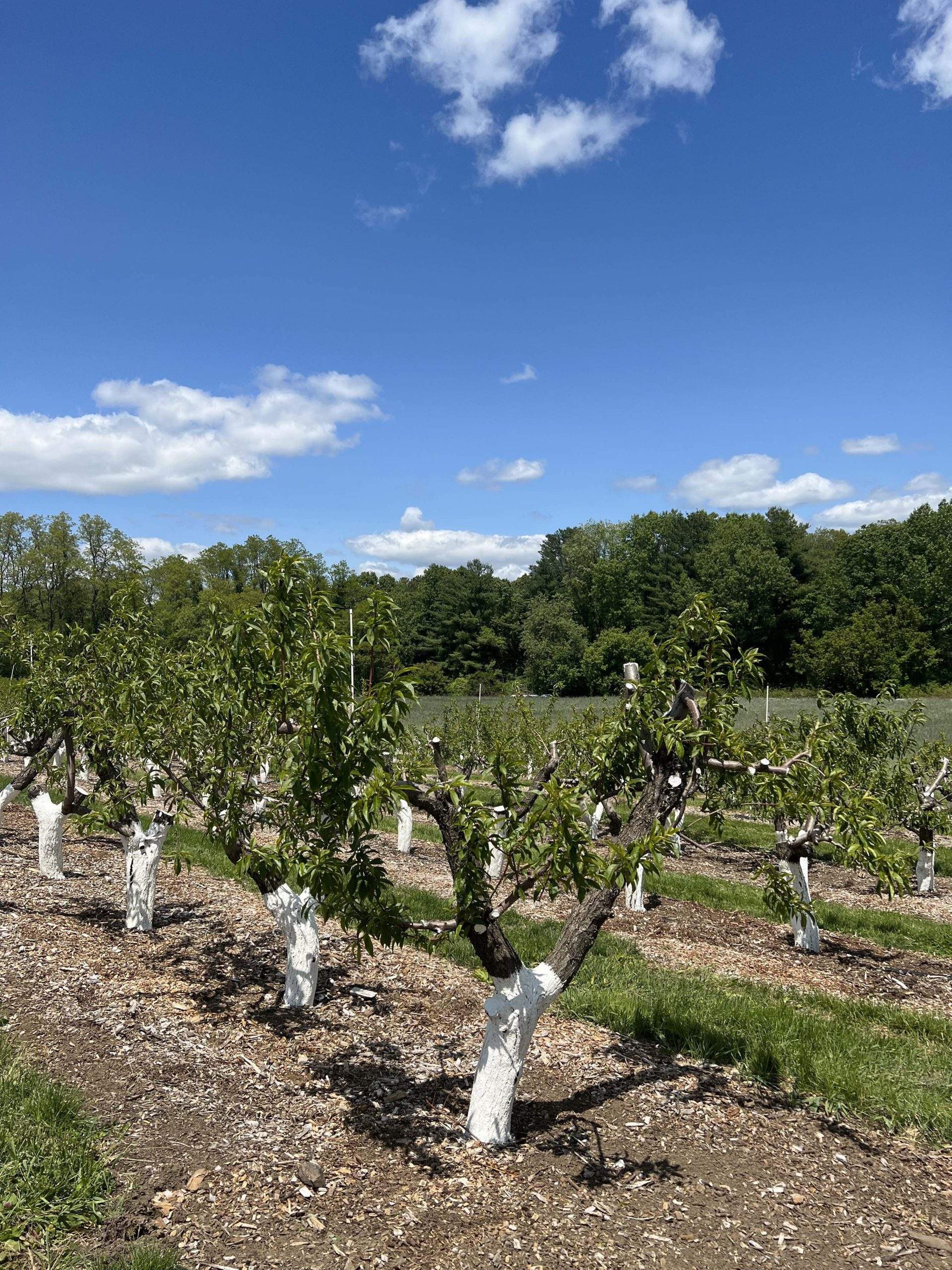 Categorized in: Peaches
This post was written by Parlee Farms