Fun Dessert Ideas for Independence Day with Fresh Berries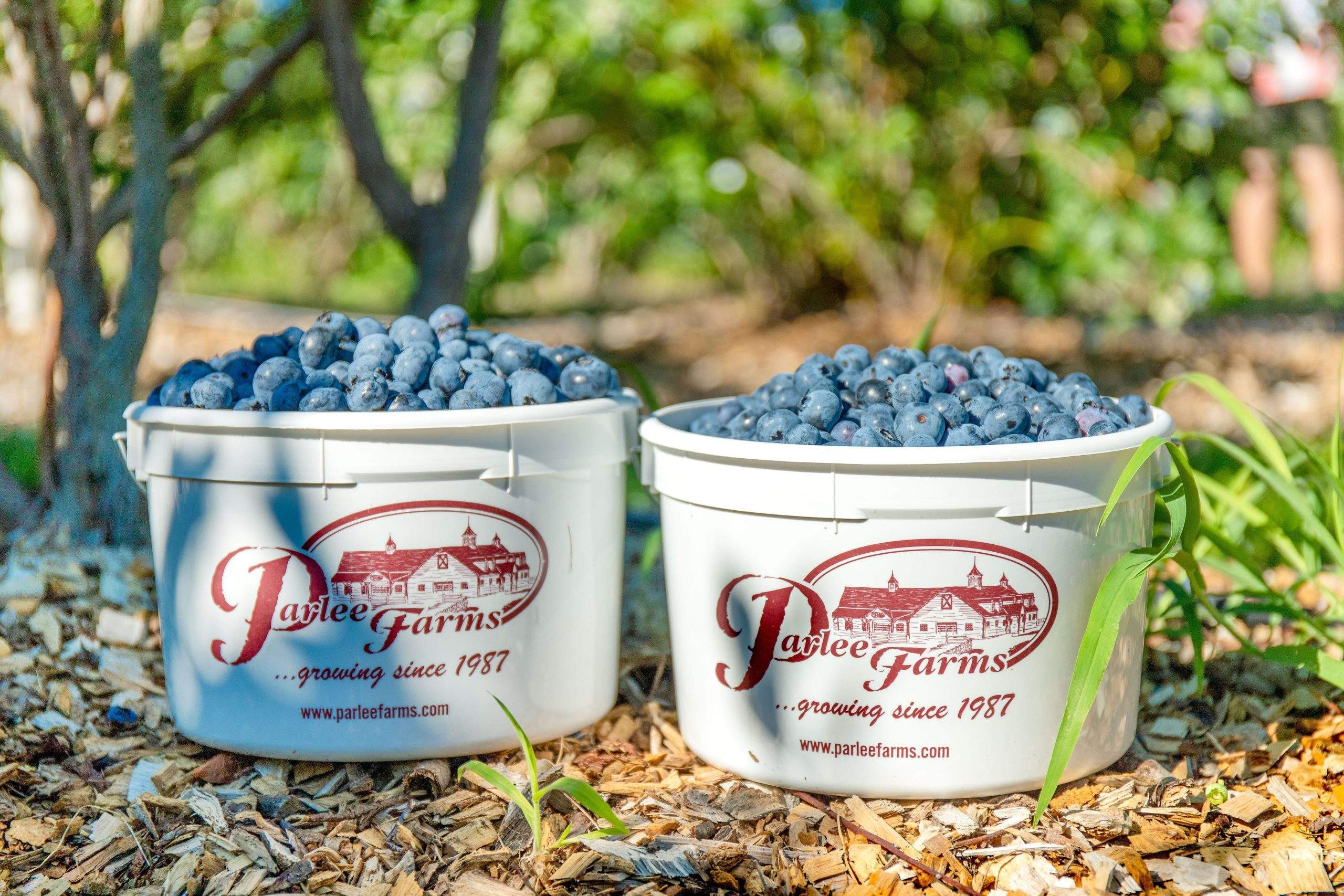 Now that Independence Day is fast approaching, many of us will be hosting cookouts to celebrate. What could be more festive than serving some colorful desserts in the red, white, and blue color scheme? At Parlee Farms, we have you covered. Strawberries and blueberries are in season, and once you visit the farm to either pick your own or buy some at the farm stand, you are ready to make  these colorful desserts!
Berry Ice Cream Sundaes
In a bowl, combine 1 pint of cut strawberries and 1 pint of whole blueberries. Sprinkle with 2 teaspoons of vanilla extract and 3 tablespoons of sugar. Mix gently and set aside. Let it sit on the counter for about 15 minutes, or cover with plastic wrap and refrigerate until you're ready to make the sundaes. When you're ready, add your ice cream flavor juice to a sundae dish. Top with syrup of choice, some of the berry topping, and whipped cream. Top with nuts or chocolate or rainbow sprinkles and serve. This recipe of berries makes about 8 ice cream sundaes, depending on the portion size.
Red, White, and Blue Trifle
Cute 1 pound cake int 1 – 1.5 inch cubes. Place a layer of pound cake over the bottom of a trifle dish. Top with freshly sliced strawberries and top with vanilla pudding, white chocolate pudding, whipped cream, or cool whip (your choice). Add another layer of sponge cake on top of the mixture and sprinkle with fresh blueberries. Add another layer of either vanilla pudding, white chocolate pudding, whipped cream, or cool whip. Repeat the layers until you run out of ingredients. Top the trifle with whipped cream or cool whip and some shaved white chocolate..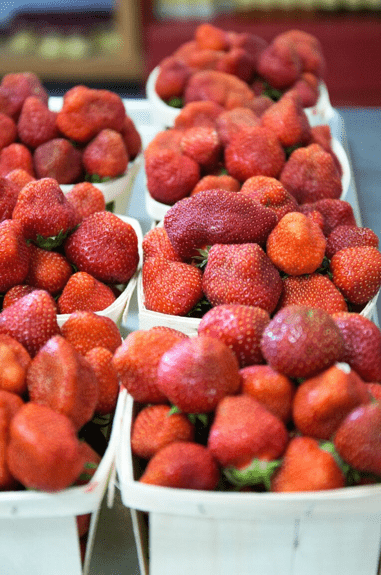 Red, White, and Blue Layer Cake with Berry Topping
Prepare a box of white cake mix according to the package instructions. Divide the batter evenly into 3 bowls. Add red food coloring to one bowl and blue food coloring to the other. Bake the cake in 3 individual springform pans according to the package instructions. Remove from oven and let cool. To assemble the cake, place the cake layer first. Top with white icing. Add the white cake layer (the one without food coloring) and top with more icing. Add the blue layer and top with icing. Place freshly sliced strawberries and some fresh blueberries on the top of the cake as a decoration.
Please stop by and visit Parlee Farms to get your fresh strawberries and fresh blueberries, either by picking your own or buying some from our store. Please visit ParleeFarms.com for information about what we have going on at the farm so you can plan your visit!
Categorized in: Blueberries, Strawberries
This post was written by Parlee Farms