Let's Eat at Parlee Farms!
It's fall and it's the season for apple picking at Parlee Farms – but that's not all there is to do here! It's the perfect place to get a bite to eat. Stop in to enjoy our treats or grab a bite to eat after you spend the day at the farm picking apples, pumpkins, flowers and enjoying the rest of what we have to offer. Here's a look at our choices:
Mary's Country Kitchen
Stop in on Mary's country kitchen and find tasty treats related to each picking season, as well as ice cream and drinks. Apple Crisp is our most popular fall item. Our made from scratch Apple Crisp is served warm during our fall season. Can pair it with our apple cider slushy! Open Tuesday-Sunday 10am-4:30pm.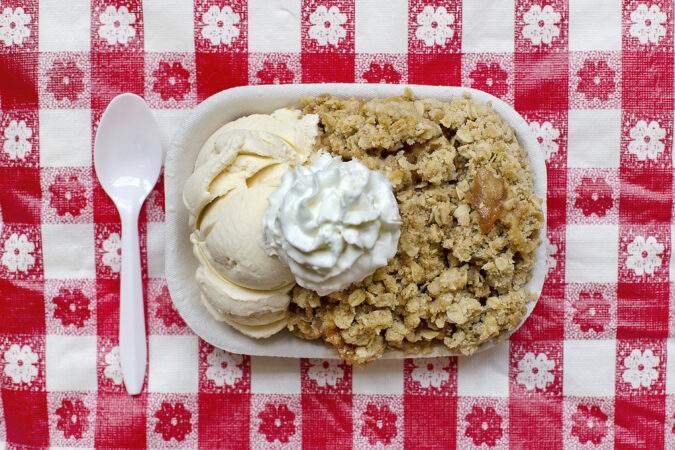 The Lunch Box
The newest addition to Parlee Farms is THE LUNCH BOX! Open Saturday, Sunday & Columbus Day 11am – 3pm, the offerings include Hamburgers, Cheeseburgers, Hot Dogs and Mac & Cheese. We have added a new picnic area so you can enjoy your lunch at the farm.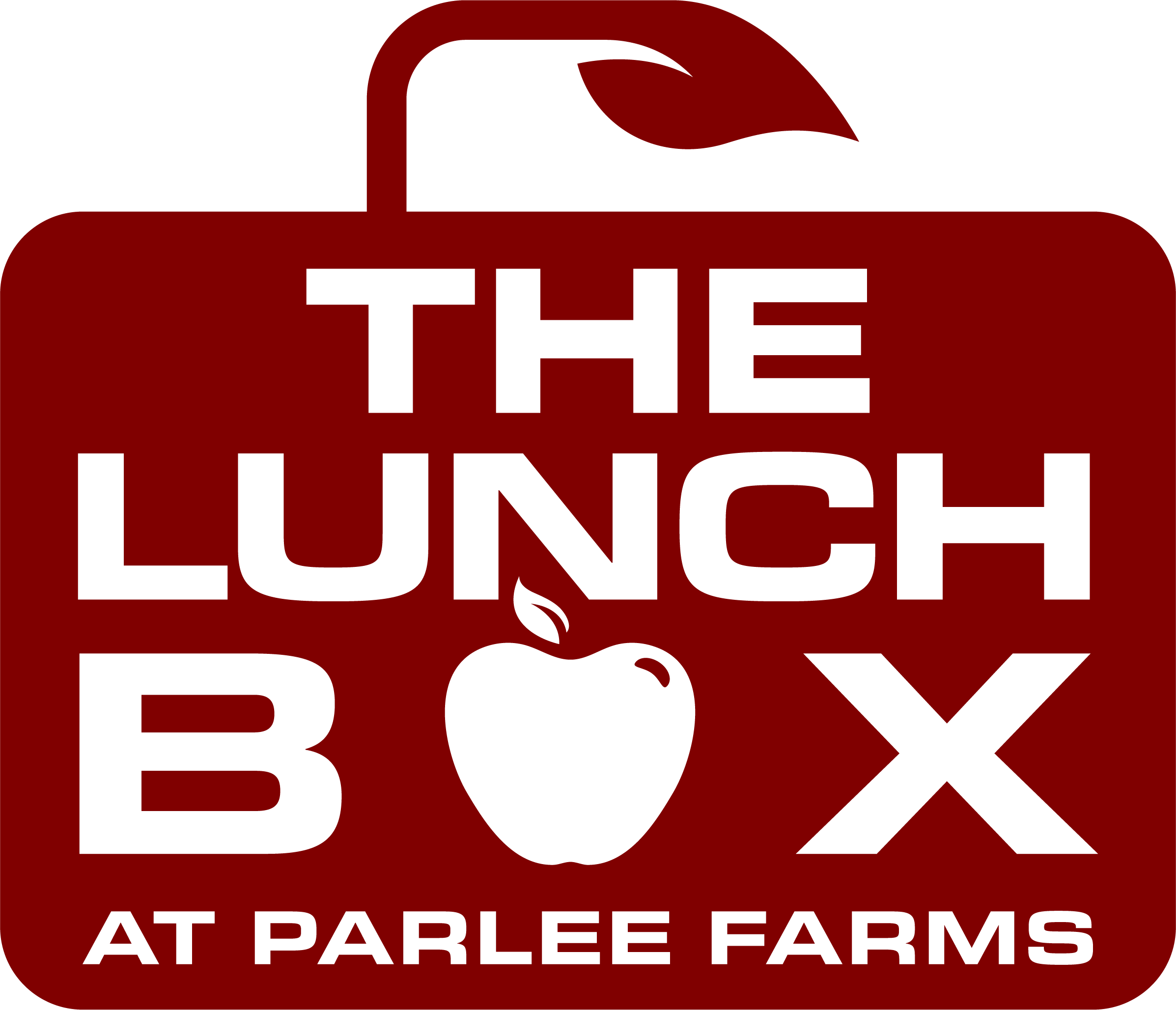 Roasted Corn
Available on fall weekends while our corn lasts: our Non-GMO Roasted Corn is tender and sweet ~ a real treat! People come back year after year for it.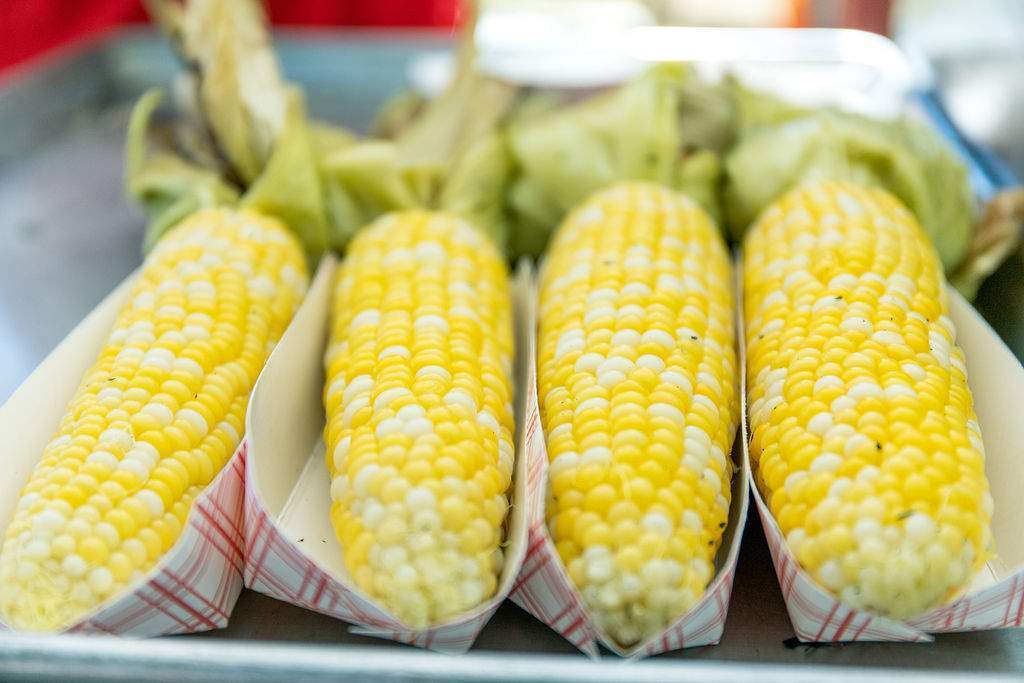 Bakery
Our made from scratch bakery items highlight the fruit seasons. Our apple cider donuts are a favorite by many. In the fall, we offer pumpkin whoopie pies, pumpkin bread, homemade granola, pumpkin muffins, and sooo much more. Open Tuesday-Sunday 10am – 5pm.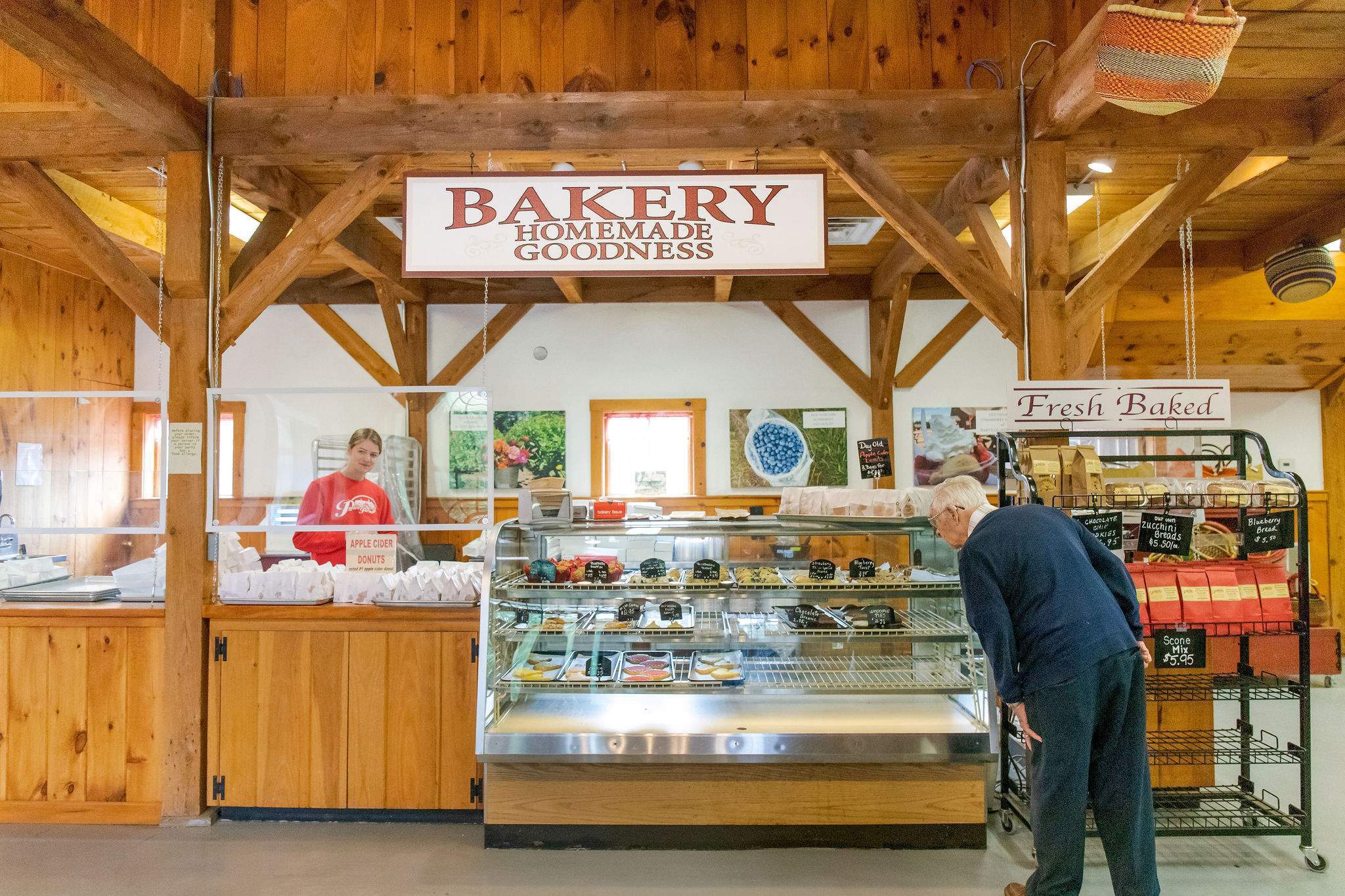 While at Parlee Farms this fall, be sure to stop in and get a bite to eat!
Categorized in: About Us
This post was written by Parlee Farms