Summer Fun at Parlee Farms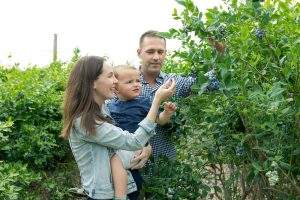 Summer is one of our favorite seasons. The sun is shining, the days are longer, the kids are out of school, and the growing season is well underway. The means that you are likely looking for fun things to do that make the most of this great season.
Parlee Farms is a great place to spend some time, and there is plenty to do that your whole family will enjoy.  Here's a closer look at some of the things we offer during the summer months
Pick Your Own Season Fruit and Flowers
One of the highlights of visiting Parlee Farms is that you can pick your own fruits and cut your own flowers. In mid to late summer, pick your own blueberries, peaches, and cut your own flowers are in abundance. Check our website for information about what's available when you plan to visit, so that you can plan your time accordingly.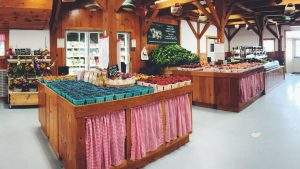 Visit Our Farm Store
Don't have time to pick your own, or would you rather spend your time at Parlee Farms doing other things? Consider buying some of our fresh fruits and flowers from the farm stand. You can also find other items in the store, such as farm made baked goods, our popular apple cider donuts, African baskets, drinks, jam, honey, and more!
Fresh picked non-GMO Corn
During this time of year, we have corn available in our farm stand! Our corn is non-GMO, tender and sweet. On the weekends in the fall, we offer delicious roasted corn.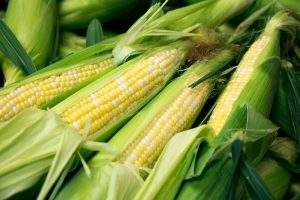 Visit the Animals
If you love animals, you won't want to miss visiting Annie's Animal Barns. Come say hi to our goats, sheep and bunnies. For 25 cents, you can get some food to feed them yourself.
Mary's Country Kitchen
Mary's Country Kitchen offers tasty treats related to each picking season, such as strawberry shortcake, blueberry crisp, and apple crisp.  Ice cream and frozen Strawberry Lemonade (made with our strawberries!) are also available.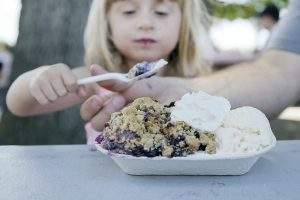 Parlee Farms is a great place to spend the day. Whether you pick your own, enjoy the farm stand, visit the animals, or get a bite to eat, there is something here for everyone. Please visit our website for more information on what you can do while here.
Categorized in: Ideas
This post was written by Parlee Farms