Information About Our 2020 Fall Season
Dear Friend of Parlee Farms,
We would like to thank all of you who have supported us during summer! As we enter the fall season, we would like share our plans to continue to provide you with excellent produce, flowers, and bakery items in a safe environment. 
WEEKDAYS at the Farm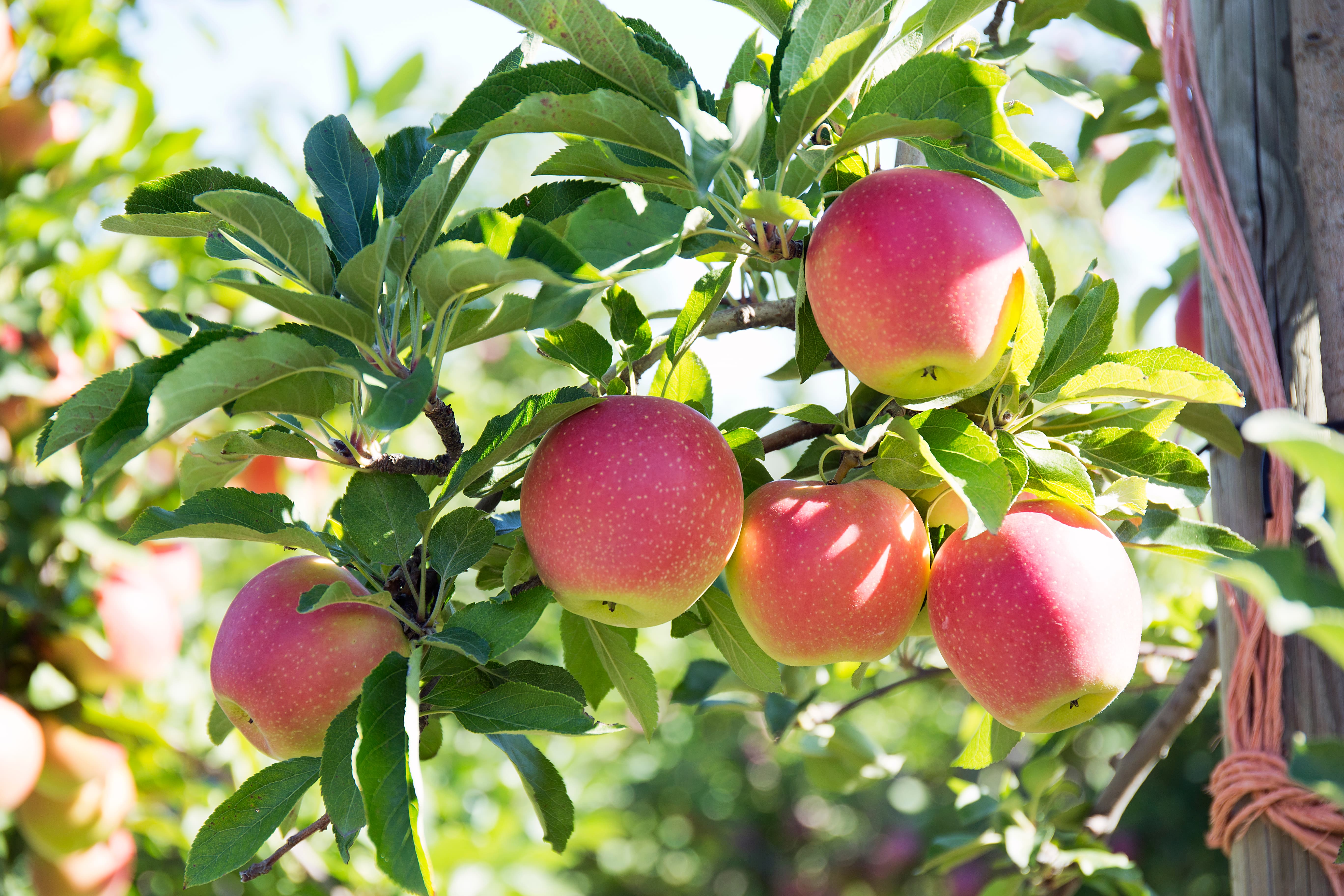 The fall weekdays will be a lot quieter at the farm this year. We will not be hosting school tours or group outings, so we encourage you to visit during the week instead of on the weekends. We anticipate weekday apple picking hours to be Tuesday-Friday 10am-4pm, weather permitting.
During the week, you will be able to pick the same great apples and it will be less crowded! In addition, we will be offering:
Free Hayrides on weekdays (starting September 9, weather permitting) for apple pickers. There will be a charge on weekends and holidays.
A ½ peck (5 lb) bag for apple picking. This size will not be available on weekends.
Reduced pricing for the Flower Garden entry fee and flower picking.
Expanded selection of bakery items in the Farmstand as compared to the weekends.
WEEKENDS at the Farm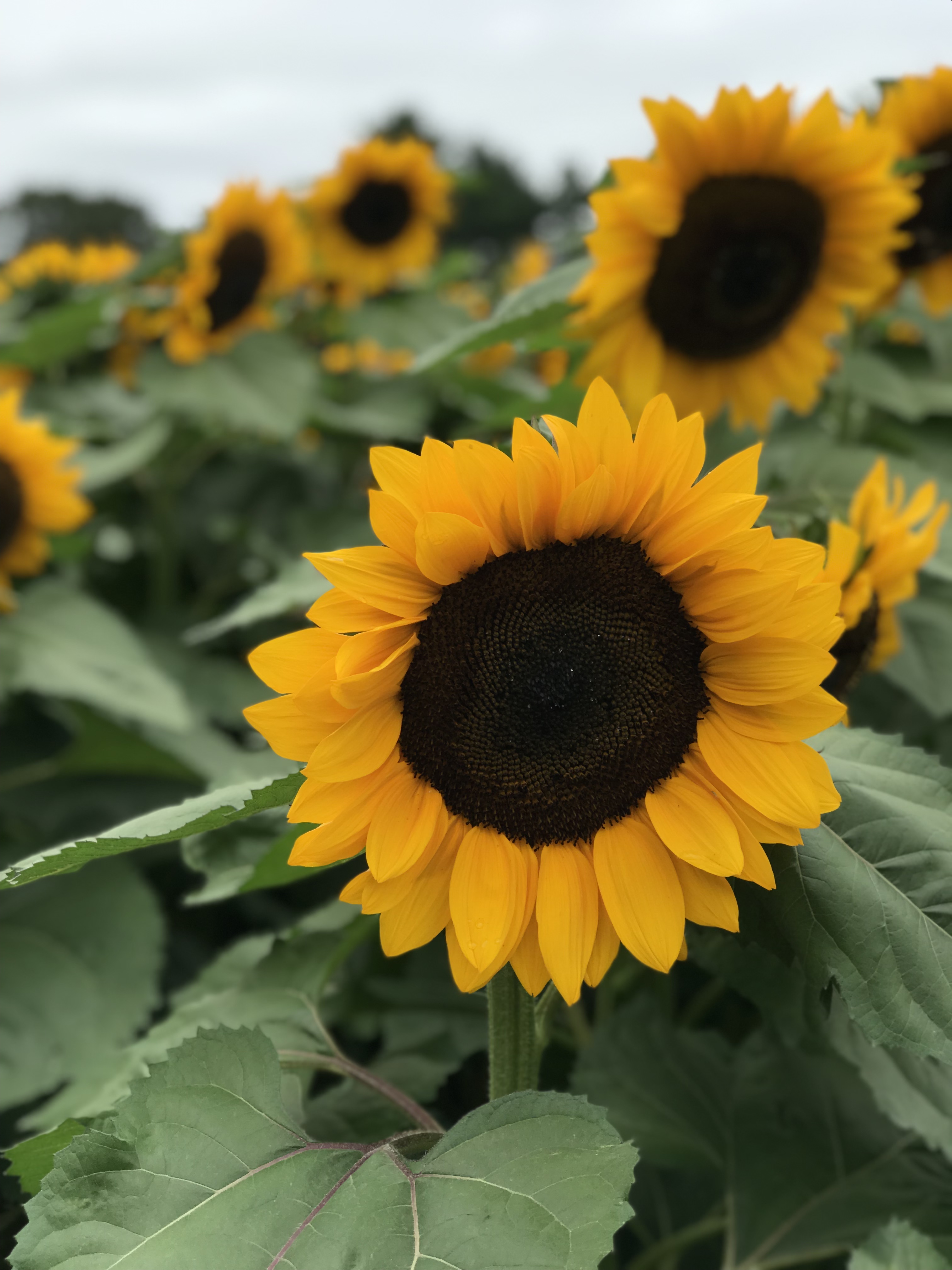 We know that some of you may not be able to visit during the week, so we've made provisions to be able to still provide you with a wonderful and safe family outing. Here is what to expect when you visit us on fall weekends:
Expanded Pick Your Own Apple and Flower Check-in. There will be up to 10 outside registers and 5 registers in the Farmstand to purchase apple bags and flower wristbands. Pick Your Own apple prices remain the same as they have been the previous four years.
Hayride at a Reduced Capacity: Our hayride capacity is down to less than 40%, to allow for social distancing. We are encouraging apple pickers to walk to the orchard. We have created a path for apple pickers to walk to all areas of the orchard. If you choose to take a hayride to the orchard on Saturday, Sunday and holidays, the charge is $1 per person.
The Flower Gardens: Entry fee and flower picking prices will increase $1 on fall weekends. Entry will be $3 per person and pick your own flowers will be $5.99/lb for sunflowers and $10.99/lb for all other flowers.
Roasted Corn: Beginning on Labor Day weekend and continuing on fall weekends into mid-October, our roasted corn will be offered.
Outdoor Marketplace: Beginning the weekend of September 12, a Farmstand Annex will be available under an outdoor tent to offer many of our Farmstand items without having to go into the building. 
MORE INFO
We are making other changes that will be in effect for the entire fall season.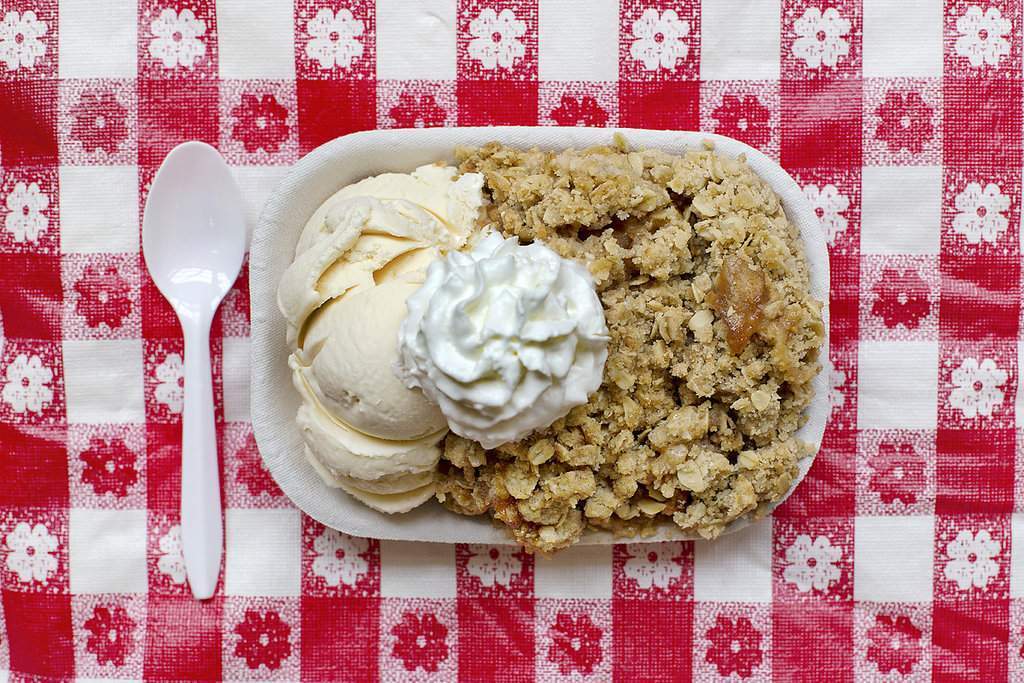 Mary's Country Kitchen:
The menu will be reduced to just our most popular items – apple crisp (available 9/12), apple cider (hot & frozen), coffee (hot & iced), four flavors of ice cream (vanilla, chocolate, oreo cookie, and pumpkin) in our 1 scoop container size and chocolate chip ice cream sandwiches.
We are limiting our menu options to minimize wait times for our customers. 
Picnic Area:
We have had to reduce the number of tables in the picnic area to allow for 6 feet spacing. As a result, the picnic tables are available only for guest enjoying snacks from Parlee Farms – no outside food is permitted.
Group gatherings and parties will not be allowed this season.
Pumpkin Picking:
Our Pumpkins look great! We will post more information about our Pumpkin Season in mid-September.
Hay Play Area and Farmer Mark's Tractor Training:
Sadly, there will be no Hay Play Maze or Farmer Mark's Tractor Training Course this fall.
Other things to be aware of:
Masks are required for all over the age 2 in all areas of the farm except when eating at a picnic table. Those refusing to wear a mask will not be allowed on the farm.
No eating or sampling while in the pick your own fields is permitted.
Practice social distancing in all areas of the farm.
Wash your hands and use hand sanitizer.
Please keep personal belongings to a minimum. No backpacks or large bags will be permitting in the orchard.
Strollers are allowed in the orchard and on the hayride.
There are limits to the number of people in the Farmstand, in the fields, and on the hayrides. As a result, there could be wait times in these areas.
We will keep you aware of any additional changes we make this season. And remember to check
TODAY'S FARM NEWS
for daily updates on what is available.
Thank you for your support and your understanding as we navigate how best to serve you and keep you safe. Stay well!
Ellen Parlee
Categorized in: About Us
This post was written by Parlee Farms