Plan Your Visit at Parlee Farms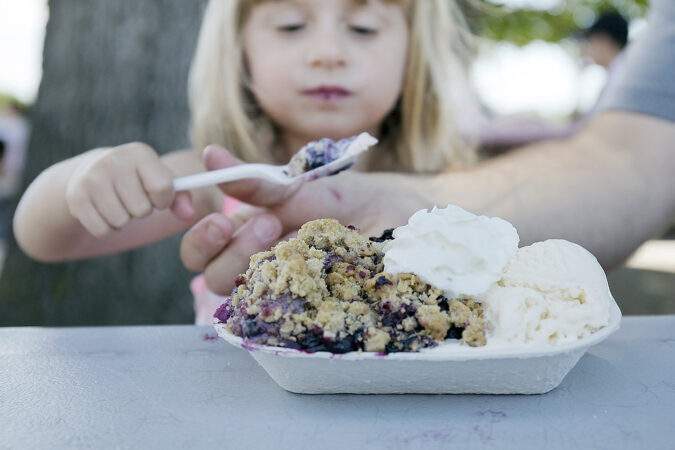 Spending time at Parlee Farms is a great activity for the whole family. Not only can you pick your own fruit and flowers, but there is so much more that you can do. Before you head to the farm to spend the day, we thought we would make a list of some of the other things you can do while here so you can plan your visit.
Get Something to Eat
We have plenty of food options to enjoy, whether you want lunch, a delicious farm-made beverage, or something sweet. Once you buy your food, you can find plenty of room to sit and enjoy it in our picnic area.
The Lunch Box. Grab a bite to eat at the Lunch Box, which is the newest addition to our food offerings. We offer 100% USDA Prime Back Angus Burgers and Cheeseburgers, pulled pork, mac n' cheese, veggie wraps, and more. Opened Saturdays in the Summer and Saturday&Sunday starting Labor Day weekend
Mary's Country Kitchen. Fancying something sweet? Stop in on Mary's Country Kitchen for ice cream and seasonal treats like strawberry shortcake, blueberry crisp, apple crips, ice cream sandwiches, strawberry lemonade, frozen apple cider, and hot apple cider.
Bakery. Visit the bakery for our freshly baked treats, such as whoopee pies, scones, tea breads, muffins, homemade granola, pastries, cider donuts, granola, and more.
Roasted Corn. We also offer our own, Non GMO roasted corn on the weekends in the fall.
Visit the Animals
We love it when people visit our animal barns, and it is a great activity for the whole family! We have chickens, sheep, and goats. We currently have over thirty baby goats this season that were born in early June. They are very active and fun to observe. You can buy food for the goats for 25 cents. We also have hand washing stations in the animal barn area.
Play in the Sandbox
Kids love picking their own fruit and flowers. After that's done, they may not be ready to leave to go home quite yet. The sandbox is a great place for kids to play! It is totally free of charge and has diggers, dump trucks, shovels, and more.
Before heading to Parlee Farms for the day, be sure to check the website to see which fruit is available. Our options include strawberries, cherries, blueberries, cut your own flowers, peaches, apples, and pumpkins.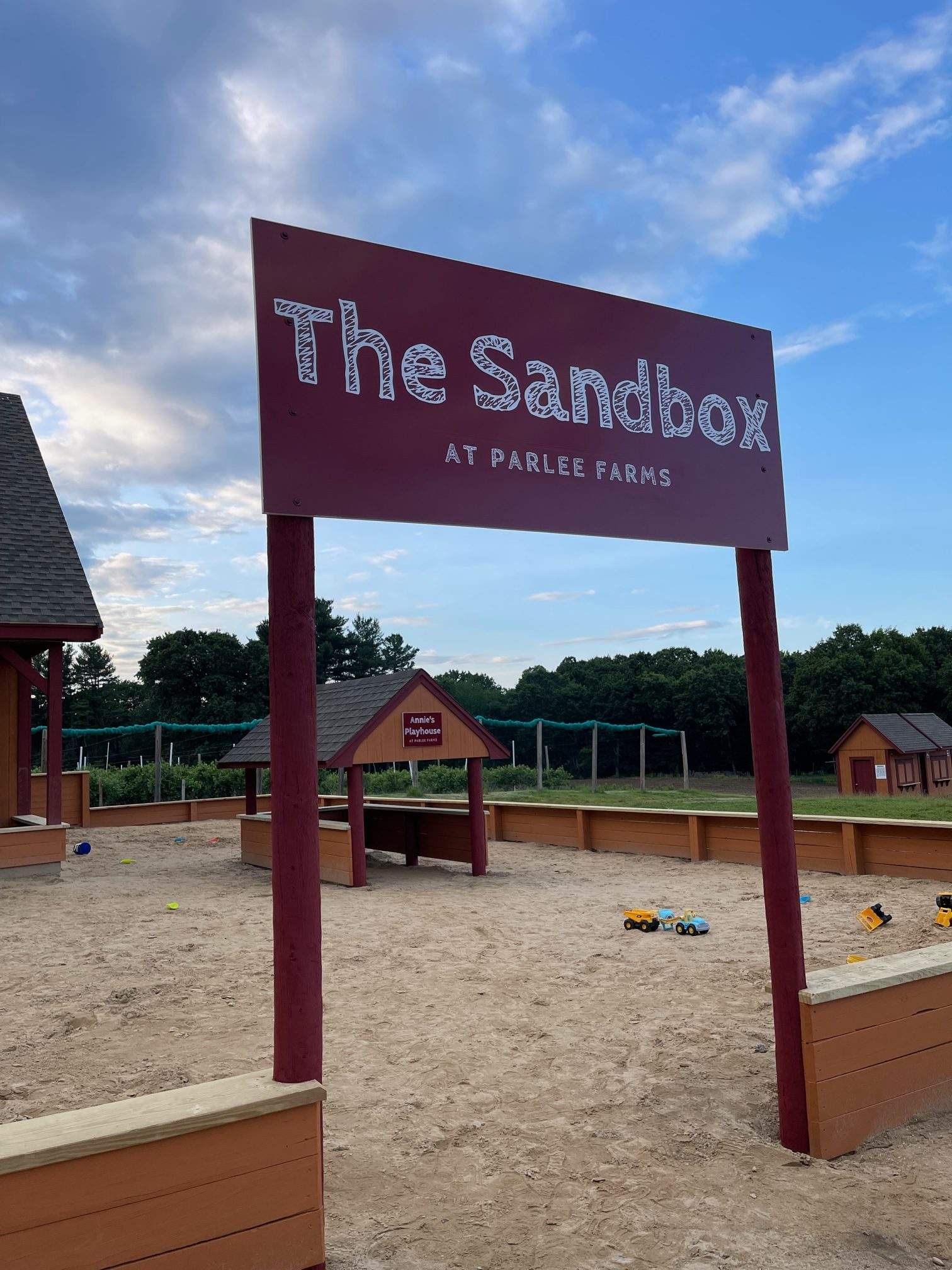 Categorized in: About Us
This post was written by Parlee Farms