Corn Season at Parlee Farms – Ways to Prepare Fresh Corn at Home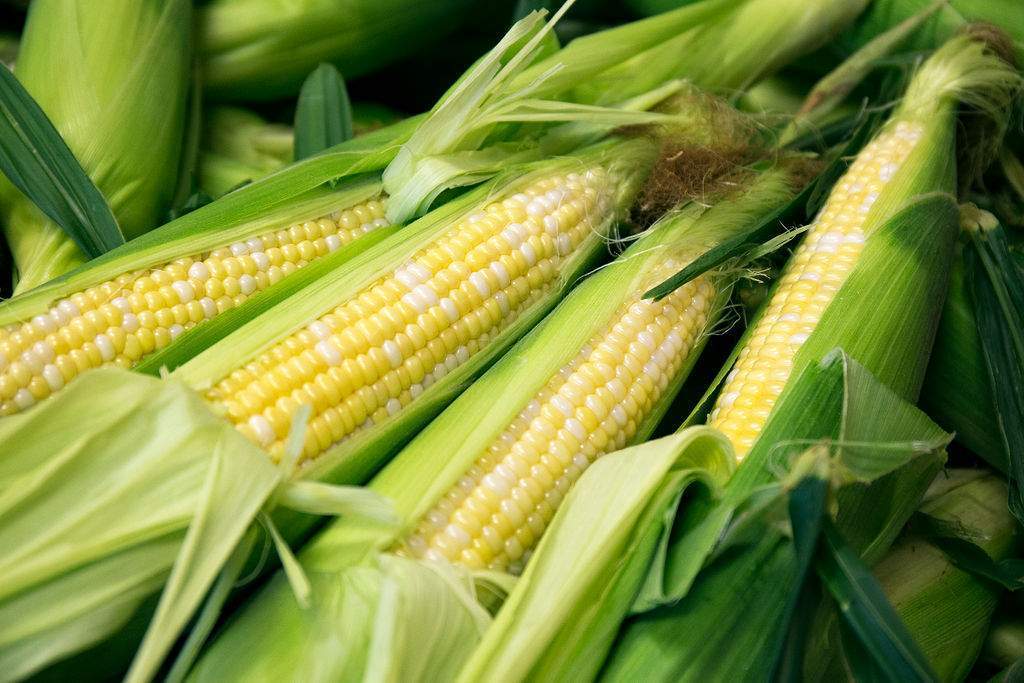 There's nothing quite like the flavor of freshly grown corn. When it is in season locally, it is a real treat! At Parlee Farms, we grow over ten acres of non-GMO corn for our customers to enjoy. We offer fresh picked corn in our farmstand. On fall weekends, starting Labor Day weekend, you can come to the farm and enjoy freshly roasted corn with butter.
Here are some ways you can prepare the corn once you get home:
Fresh Corn Salad
Shuck 4 cobs of corn and add them to a large pot of boiling, salted water. Cook the cobs for 3 minutes, remove from the water, and place them in an ice bath. Remove the kernels from the cobs with a sharp knife and place in a bowl. Toss with vinaigrette of choice and set aside. Chop 1/2 red onion into small pieces. Stir into the corn mixture. Top with freshly torn basil leaves and serve immediately. If you needed to store this in the refrigerator, wait until you are about to serve it to add the basil leaves.
Street Corn
Shuck and boil your corn on the cob as you normally would. Serve the corn with a variety of toppings and let people create there own street corn combinations! I like to serve corn on the cob with melted butter, red pepper flakes, oregano, salt, black pepper, parmesan cheese, other types of cheeses like cheddar, pesto, fresh lime, and more. You can get creative and use what you have on hand!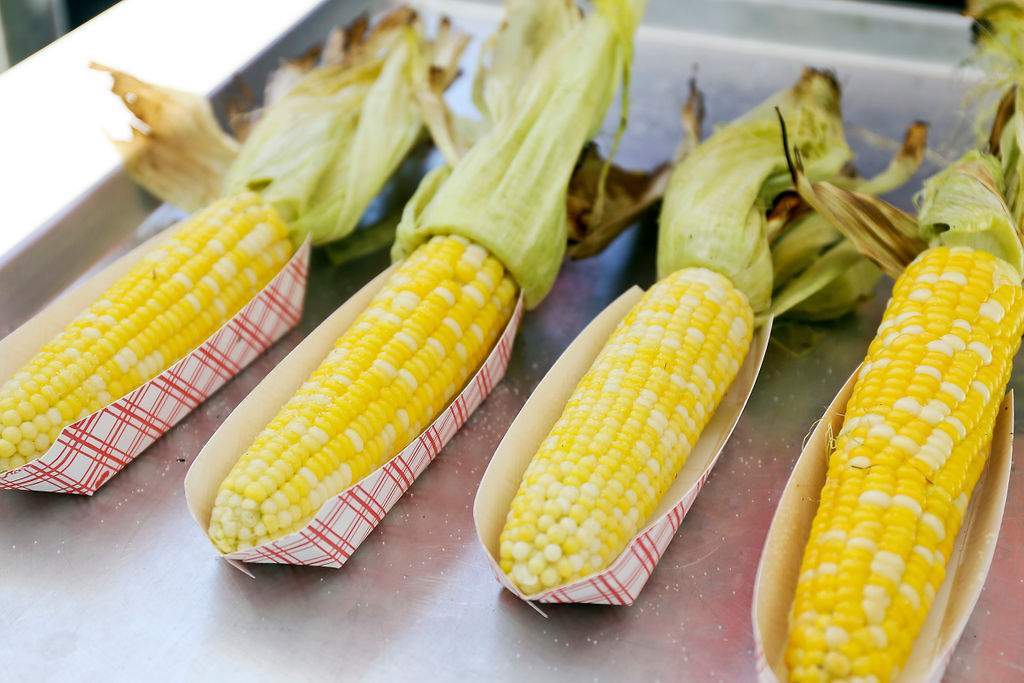 Grilled Corn
Grilling corn is great for barbecues and for a hot day, since you don't need to use the stove to do it. Soak your unshucked corn in a bowl of water for about ten minutes. Place on the top grates of the grill (away from the heat) and rotate every 5-10 minutes until it is cooked all the way through. The peels are flammable, so you have to stay with it and rotate it often, but the grill flavor the corn imparts
Corn Bread or Muffins with Fresh Corn
Prepare your favorite corn bread or corn muffins according to you recipe, or if using a mix, according to the package instructions. Shuck one ear of raw corn and remove the kernels from the cob with a knife. Stir the kernels into the batter and pour into a bread pan or muffin cups and cook according to the recipe instructions. The fresh corn gives the bread an interesting texture that melts in your mouth!
Summer corn is one of the joys of the growing season. It is offered in our farmstand mid-July through early October. Please check our website to see when we will have our corn and also fresh crops available.
Categorized in: Corn
This post was written by Parlee Farms