Pumpkin Varieties Available at Parlee Farms
Pumpkin season is upon us, and we have so many different types of pumpkins in all shapes, sizes and colors at Parlee Farms.  We grow over 40,000 pumpkins!
Pumpkins make beautiful fall decoration, especially when carved, and many also taste delicious.  Here's a look at the some of pumpkin varieties that we have available:
Pumpkin Varieties at Parlee Farms:
Cronus
If you want a larger-sized pumpkin, you should consider this Cronus pumpkins are known for growing to be up to sixty pounds or so. Each vine is hardy and sturdy and the plant is also known for its impressive yield.
Blanco
Not all pumpkins need to be orange! The Blanco pumpkin variety is known for consistently producing a beautiful white pumpkin. The characteristics of this pumpkin, however, are very similar to the orange-colored varieties.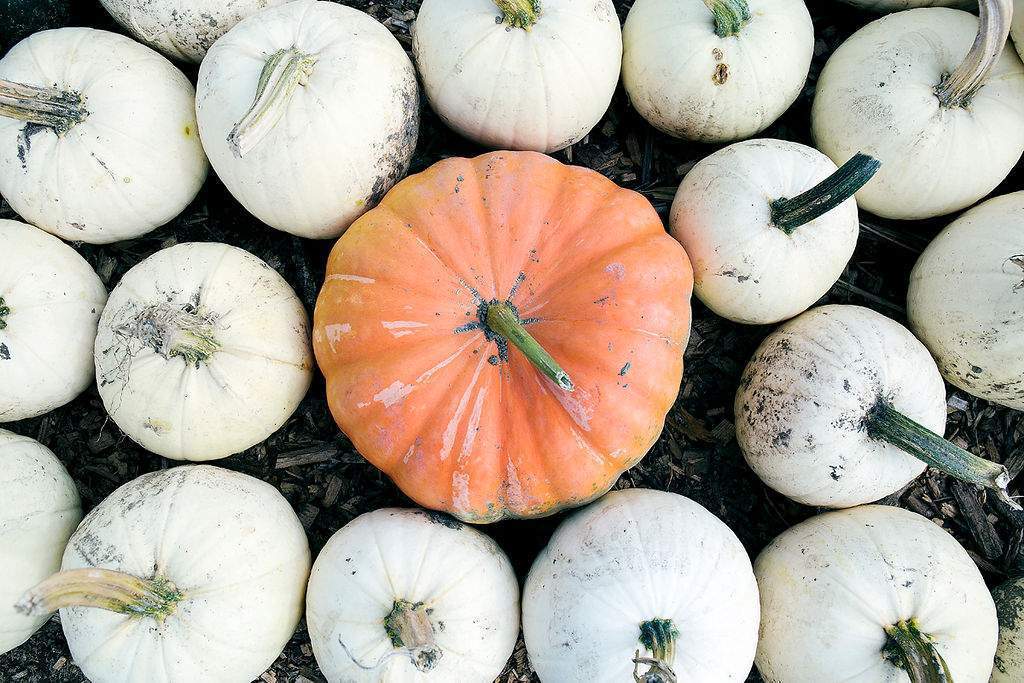 Lunch Lady (Gourd)
If you love to decorate with gourds you should be no stranger to the Lunch Lady variety. Did you know that gourds are technically considered to be pumpkins? They come in a variety of shapes, colors, and sizes but they all have thick skins and are covered with warts.
Field Trip (Small) 
Field Trip pumpkins are named because they are a popular choice for students who go pumpkin picking on field trips! These pumpkins are small and flat with a long skin. Both the skins and the flesh are an orange color and they are typically found in sizes of around 5 to 8 pounds.
Gladiator
Gladiator pumpkins are one of the most popular varieties! They are typically found to be between 20 and 25 pounds and also have long stems. The flesh and skin are both orange and this is an especially popular choice for those wishing to carve a pumpkin for Halloween!
We also have a selection of pumpkins that we have just started growing this year. Here's a look at the new varieties that we have available: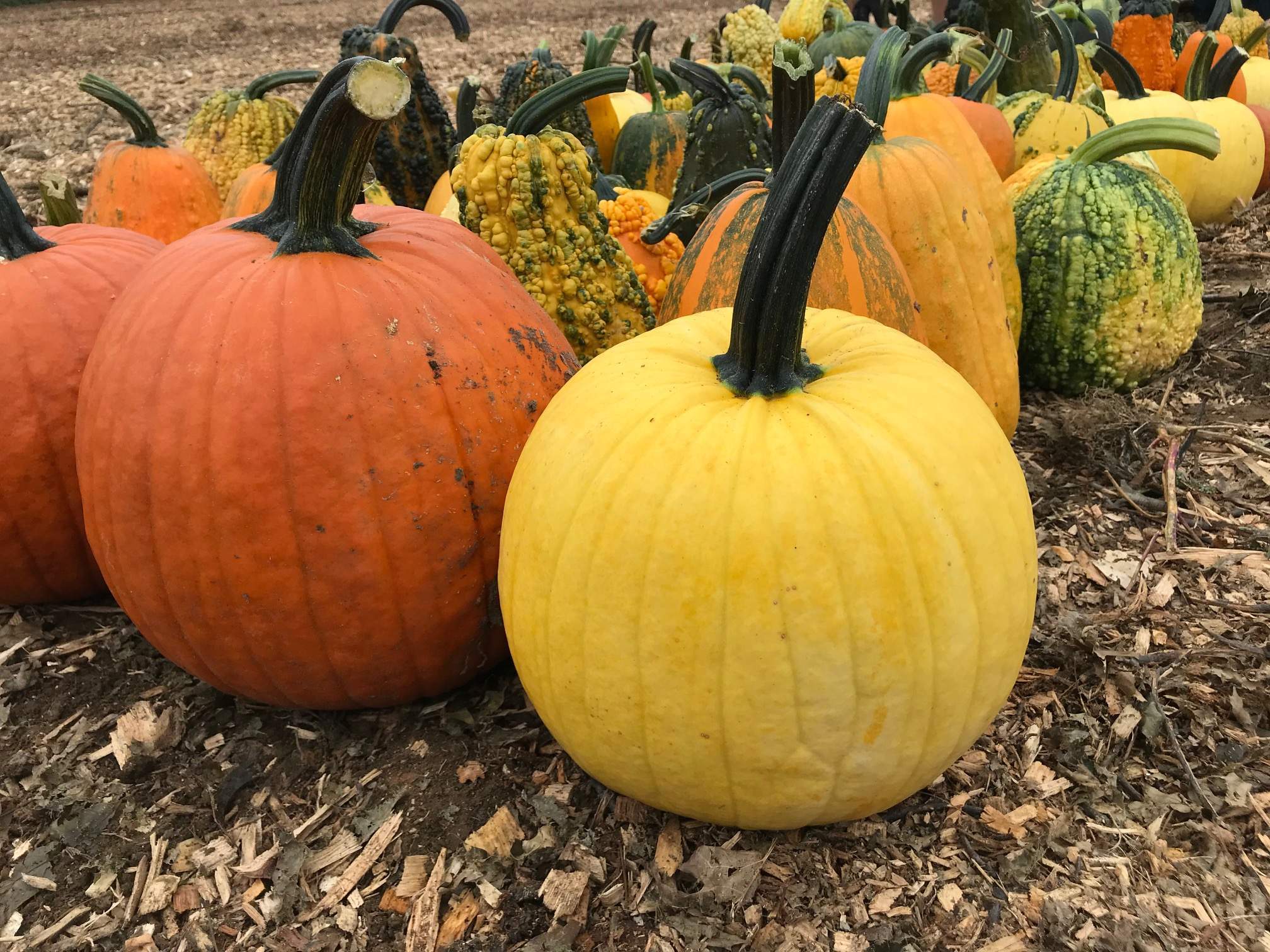 Mellow Yellow
If you are looking for a pumpkin that has a yellow color, you should definitely choose these! Although they have a similar look, feel, and even flavor as the orange pumpkins, these are characterized by their yellow skins and flesh. They are usually found in sizes of up to about 15 pounds.
Zeus
These mid-size pumpkins are usually found in sizes of approximately 15 pounds. The flesh is orange and they also have long, sturdy stems. These pumpkins are great for decorating, and they're also delicious!
Kratos
Kratos pumpkins have dark orange flesh and skins and also a sturdy, long handle. This makes it a good choice for those wishing to carve pumpkins. However, they are also delicious and you can easily cook with them.
All of our pumpkins will be cut from the vines by Columbus Day.  And pumpkins picked now will last well past Halloween if you keep them dry and out of the sun. So, come soon to pick out those perfect pumpkins while we still have such an amazing selection!
Categorized in: Pumpkins
This post was written by Parlee Farms