Types of Flowers You Can Find in Parlee Farms' Flower Garden
The flower gardens at Parlee Farms are filled with beautiful flowers. You can cut your own flowers or purchase fresh cut flower bouquets in our farmstand. We have a range of flowers and when they are cut fresh, they last much longer than the store bought versions. Here is some information that will help you get the most out of the experience of cutting your own: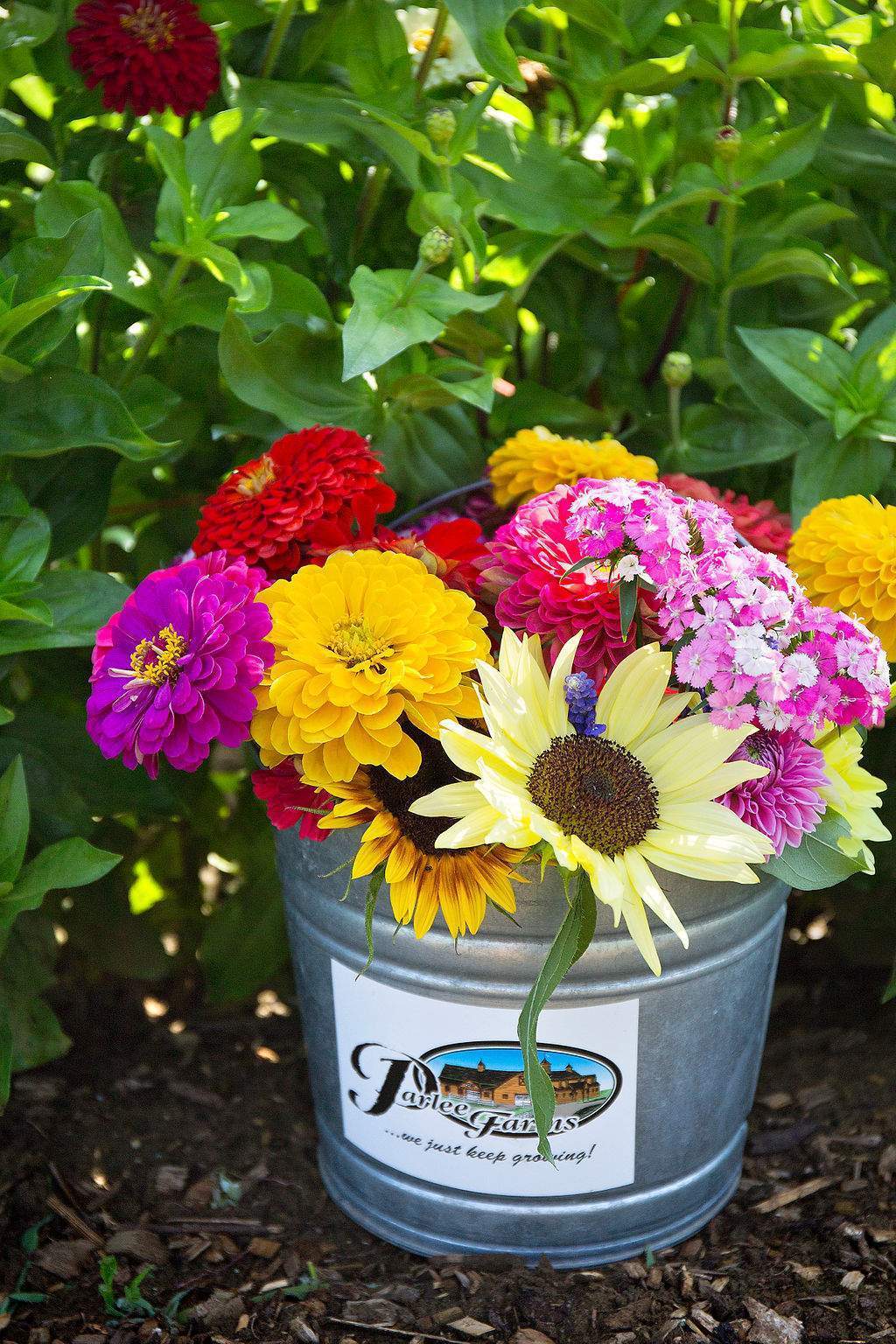 Types of Flowers Available
What's great about cutting your own flowers is that you can use your creativity to get it "just right". We love to see what you come up with! Here is a list of some of the flowers we have available to cut at Parlee Farms:
Zinnias. This bold and colorful flower blooms fast and is available throughout the summer andearly fall months.
Dahlias. This gorgeous flower are perennials, but we need to dig the bulbs up each year, carefully store them, and then replant them in the spring.
Gladiolus. This flower is known for its tall flowering spikes, and it looks gorgeous with the restof the flowers in your bouquets!
Sunflowers. These live up to their name because they have a bright, cheerful bloom that stands out. We plant both regular and teddy bear sun flowers. We have an entire field of sunflowers that blooms mid-September
Other varieties. Some of the best bouquets have a lot of variety to them. We plant plenty of fillers, such as Celosia, Cala Lilly, Snap Dragons, and Asters, to round out your cuttings.
Tips for Cutting Your Own Flowers
To cut your own flowers, visit our flower garden. It helps if you bring your own bucket and sheers from home, but if not we have buckets and scissors for you. Cut the flowers at an angle before placing them in water. It is much easier if you cut them at an angle while at the farm, but if you weren't able to do that, you can always take care of it when you get home.
After cutting your own flowers, you can visit our farmstand, get an ice cream, or feed our baby goats! The flower garden is available from mid July to early October (weather permitting). Please visit this page for more information.
Categorized in: Flowers
This post was written by Parlee Farms