Be Sure to Visit the Bakery at Parlee Farms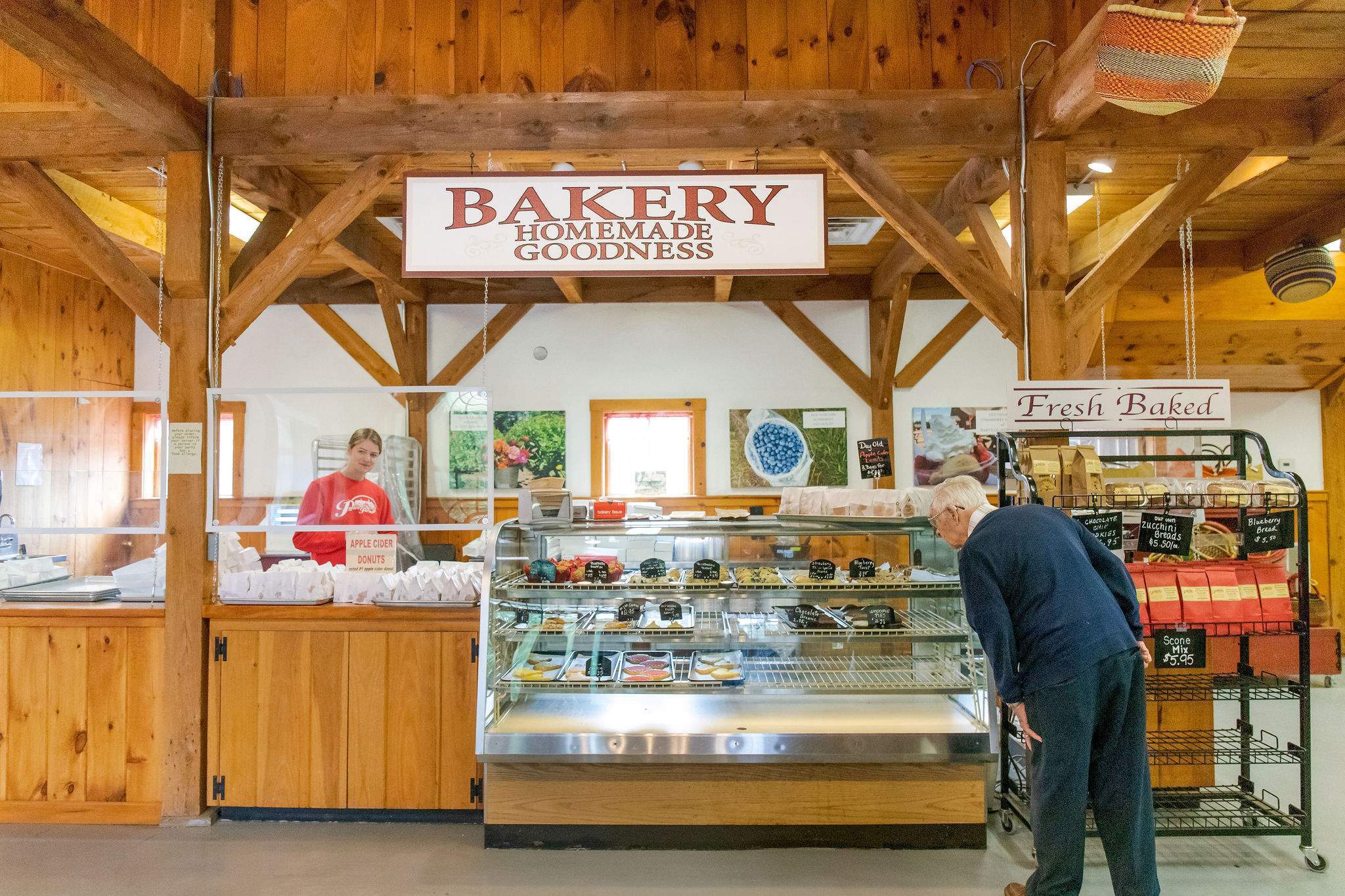 While you're here at the farm picking your own fruit, cutting your own flowers, or enjoying any of our other farm activities,  you should also stop in on our scratch bakery, which is located at the farm stand! We have delicious treats that have been made fresh daily using unique recipes developed by our talented bakers.
When possible, our baked goods highlight whichever fruit is in season, and we use our farm-grown fruit whenever possible. Here's a roundup of what we have available:
Mini apple cider donuts. One of our best sellers, these donuts are sweet and delicious and use farm fresh apple cider in the batter.
Blueberry crisp. You can buy our popular blueberry crisp either frozen, so that you can take it home and enjoy it later, or  served warm at Mary's Country Kitchen, so that you can eat it here with ice cream, if you want!
Apple crisp. This is also one of our most popular treats. You can also buy this frozen to take home, or enjoy it at the farm.
Scones. We regularly have fresh fruit scones available from our bakery. We have plain scones, thumb print scones, and fruit scones with icing.
Cookies. We always have a variety of cookies baked fresh daily, such as M and M cookies, homemade animal cookies, and chocolate chip cookies.
Muffins. Our delicious muffins are always available, such as pumpkin muffins, blueberry muffins, and more.
Whoopie pies.  We have Whoopie pies year round, but please remember to stop by in the fall when we start making our pumpkin-flavored ones!
Granola. Our granola has a large following – people can't get enough! We make it form simple ingredients such as oats, coconut, sunflower seeds, vegetable oil, honey, brown sugar, water, vanilla, and cinnamon.
Tea breads. We have a variety of tea breads available throughout the season such as blueberry, zucchini, and pumpkin.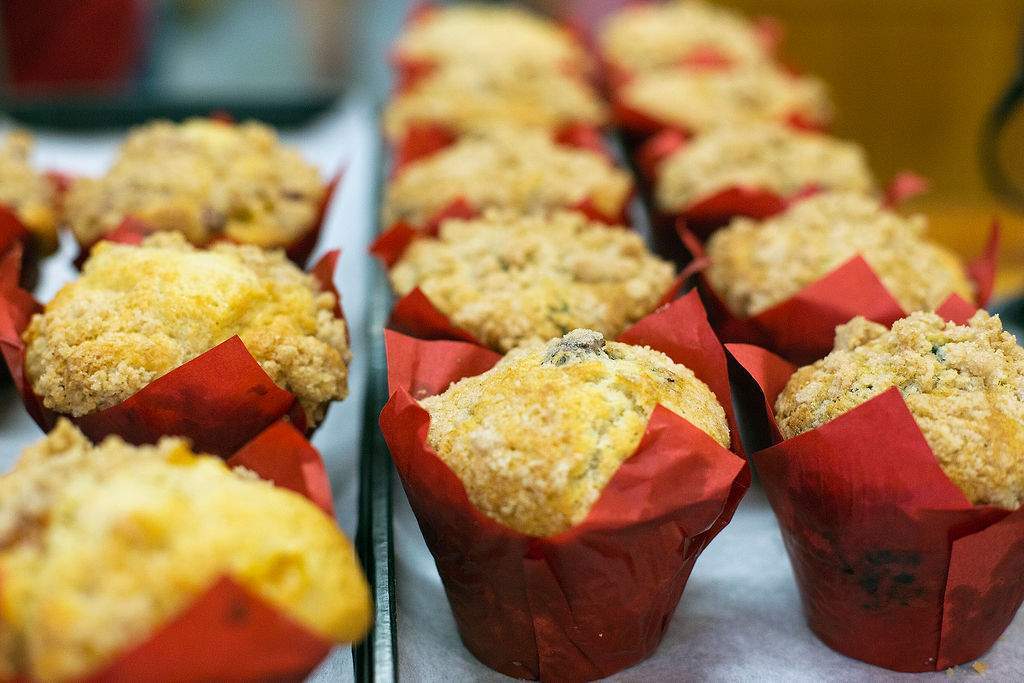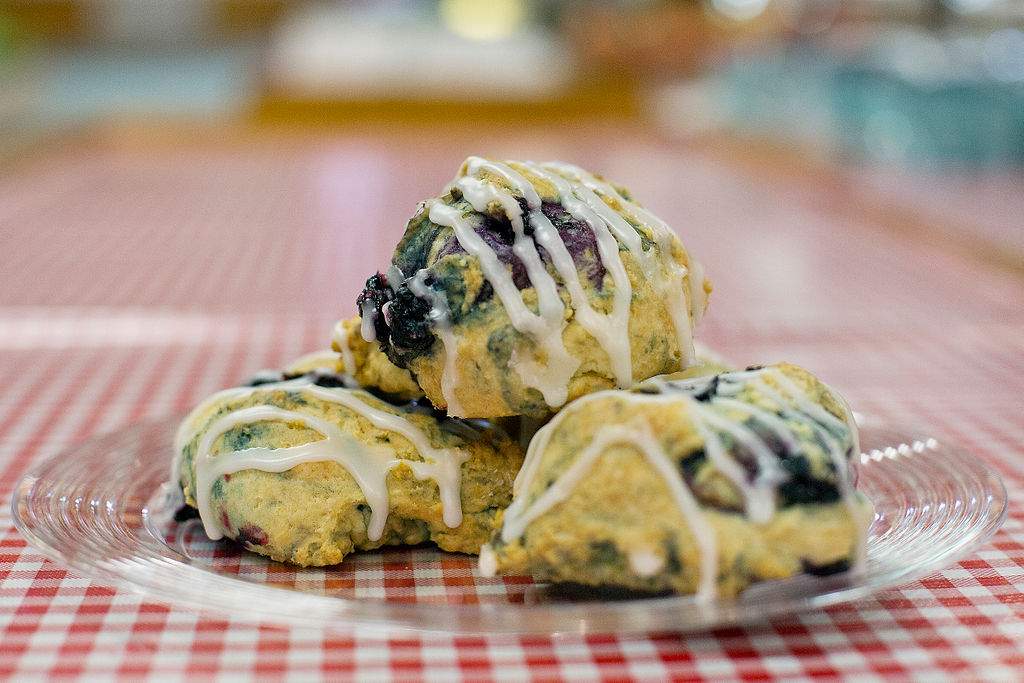 All our bakery items make great gifts, as well. Besides taking these treats home, consider placing orders with our staff so that you can have our treats for your party or special event. Our staff is always happy to accommodate you, when possible. Please find more information about our bakery here.
Categorized in: About Us
This post was written by Parlee Farms