The History of Parlee Farms and How We Just Keep Growing!
Thank you for your interest in Parlee Farms, a family-run pick your own fruit and flower farm located in Tyngsboro, MA.  The Parlee family is so thankful for the 35 years of support that has allow this farm to become a destination for so many families.
The story of Parlee Farms is similar to many new businesses – a dream, a lot of hard work, and some luck.  Since the early 1980s, Mark & Ellen Parlee dreamed about owning a farm. Mark had grown up working on his uncle's farm in Chelmsford and knew he wanted to be a farmer.  Ellen grew up in NYC and had never been to a farm prior to meeting Mark.  But soon after marrying, she embraced his dream.
The dream began to take shape when Mark & Ellen purchased 10 acres of land on Farwell Road in Tyngsboro, MA in 1986.  While the Farwell Road land was being prepared for farming and for welcoming guests, they rented land from the Academy of Notre Dame from 1987-1993 to grow and sell strawberries with just the basics – a plank on cider blocks with a tarp overhead, a scale and a cash box.  At the same time, they both continued their full-time careers as engineers in Boston.  And more importantly, they added two wonderful daughters, Mary and Annie during this time.
In 1991, they were able to purchase 42 acres of land adjacent to the original 10 acres on Farwell Road. At that point, they were certain that they would have enough land to build a successful farm. The Farwell Road location opened to the public in June 1994.
Over the years, more land was purchased, more crops were planted, and more family members were added.  Today, Parlee Farms is a 100-acre farm that is open from mid-June through October offering pick your own apples, blueberries, strawberries, cherries, peaches, flowers, and pumpkins.  And the family has continued to grow with the addition of two great sons-in-law, Greg and Bryan, and four beautiful grandsons, Patrick and Leo, and our newest members born in the summer of 2021, Teddy and Charlie .  At Parlee Farms, 'we just keep growing'!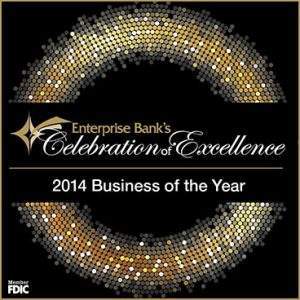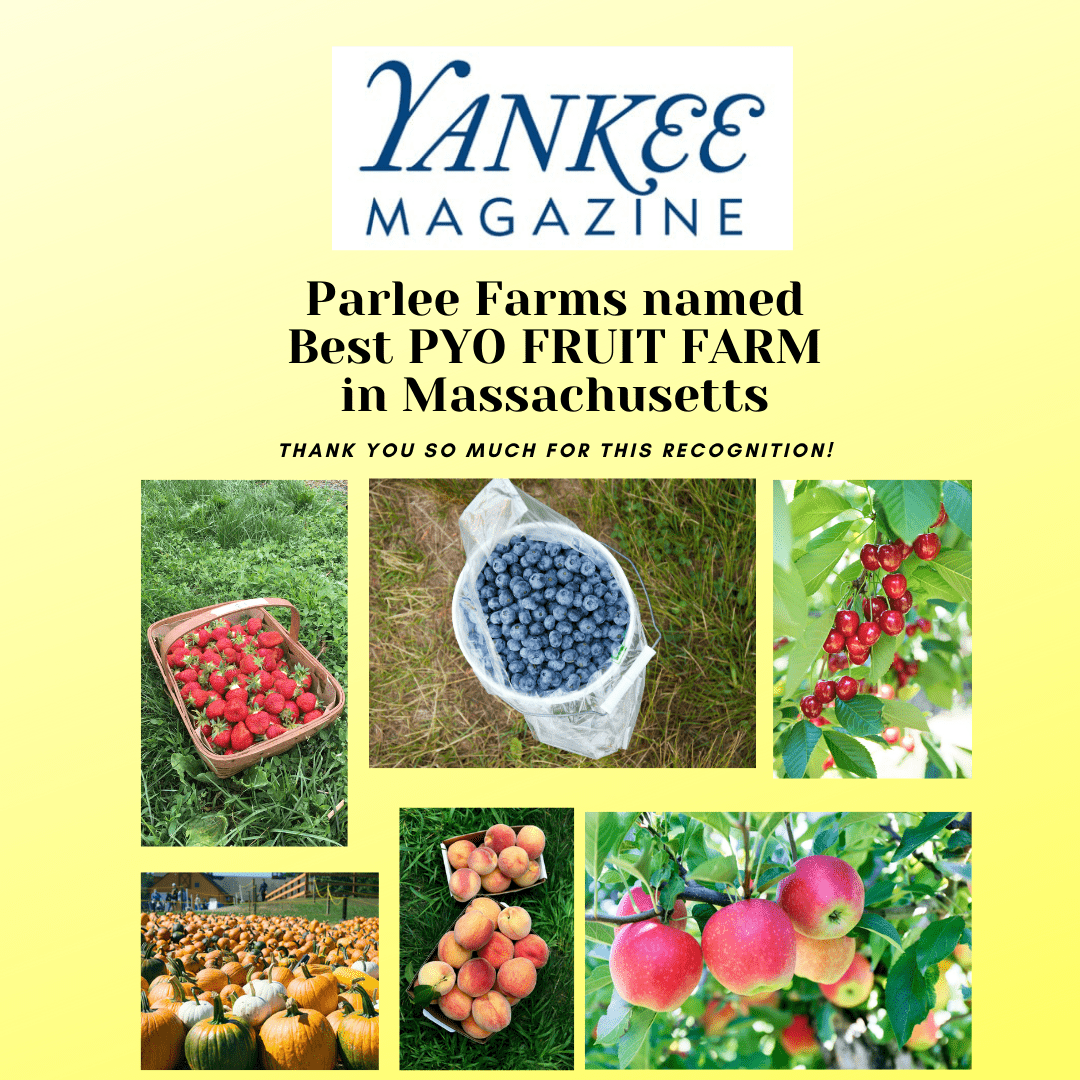 Over the years, we have been so fortunate to have our business recognized by others.  Parlee Farms was awarded the BUSINESS OF THE YEAR at the Celebration of Excellence hosted by Enterprise Bank.  We are so honored and humbled to be chosen for this award from among many outstanding nominees.  We were thrilled to be named The BEST PYO FRUIT FARM in MASSACHUSETTS by Yankee Magazine.  All of this is a result of the strong support we receive from our wonderful customers and our outstanding staff.  Thank you for allowing us to do what we love to do!
If you have any comments or questions, please contact us. Thank you!