What to Do While at Parlee Farms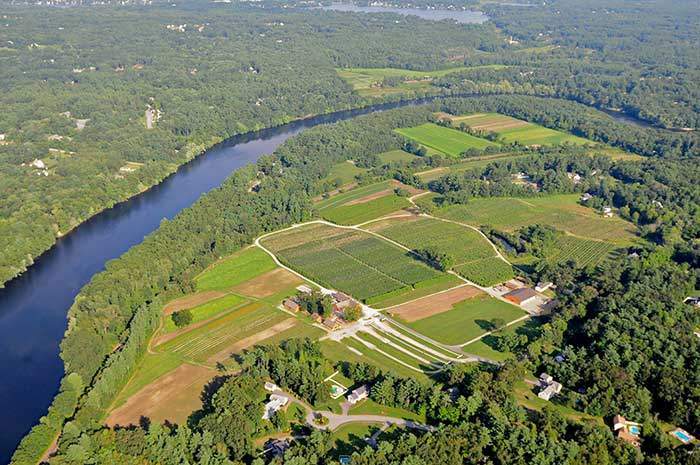 Parlee Farms is located on 93 acres of gorgeous land by the Merrimack River in Tyngsboro, Massachusetts. Much of the property is filled with fruit ripe for the picking such as strawberries, peaches, blueberries, cherries, and of course, apples and pumpkins. People flock here from all over New England to pick their own fruit and people look forward to enjoying their perfectly ripe fruit for weeks after they pick it. While here, however, there is more to do than just pick fruit. Here's a look at some of the options people have to enjoy the day while they're here:
Stop by the Farmstand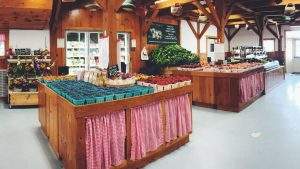 You don't need to pick your own in the fields in order to enjoy Parlee Farms fruit! Stop in at the Farmstand to purchase fresh fruit that our staff has picked that morning.  Mary's Country Kitchen and Bakery is also located inside in the store. At the bakery, you can enjoy bakery treats that have been baked fresh each day. These unique recipes feature our own fruit whenever possible and we have even revamped some of our recipes this year to make them even better, such as the recipe for our popular chocolate chip cookies. You also won't want to miss our strawberry, blueberry, or apple cider donuts, which is a seasonal item depending on what the harvest is at the time.  And our farm grown flower bouquets make great gifts – even for yourself!
Who doesn't love Ice Cream!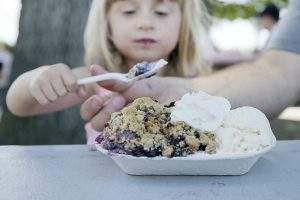 Did you know that Parlee Farms also has an ice cream stand? Run by Mary's Country Kitchen and Bakery, the ice cream stand features a great list of favorite flavors made at Richardson's Farm in Middleton, MA.  We are also know for our fresh fruit desserts ~ Old Fashioned Strawberry Shortcake, Blueberry Crumble, and Warm Apple Crisp ~ made from scratch here and all served with the ice cream of your choice.
Visit the Animals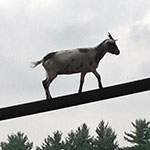 You will also want to stop in on Annie's Animal Barns while visiting Parlee Farms! This is a great experience for adults and children alike. There are about 90 young animals located in the barns that you will be able to feed and pet. There are chickens, sheep, bunnies, and goats (including baby goats!) here. You won't want to miss Annie's Goats in the Trees, which is a fun course that gives the goats an opportunity to climb right into the trees! Guests can feed the goats at the top of the ramp by sending some goat food to the top using a pulley system.
Enjoy Some Play Time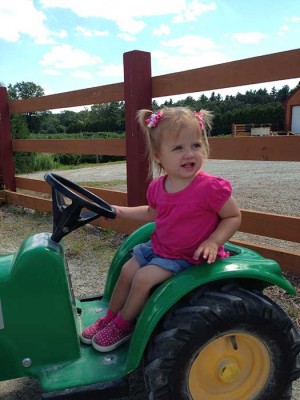 There are also some opportunities for kids to play here on the farm. At Farmer's Market Tractor Training Course , our littlest farmers can ride their own miniature tractors, which gives them a chance to be just like Farmer Mark! Hours for the course vary depending on the weather so you should check in advance. In the fall, there is also a Hay Play Maze that kids love to run through. There are 150 round bales of hay set up as a maze.  And since there are multiple entrances, these always present a fun challenge for the little ones.
While at Parlee Farms picking fruit, you won't want to miss the chance to enjoy these other activities!
Categorized in: About Us
This post was written by Parlee Farms