Try These Fun Pumpkin Recipes for Your Next Meal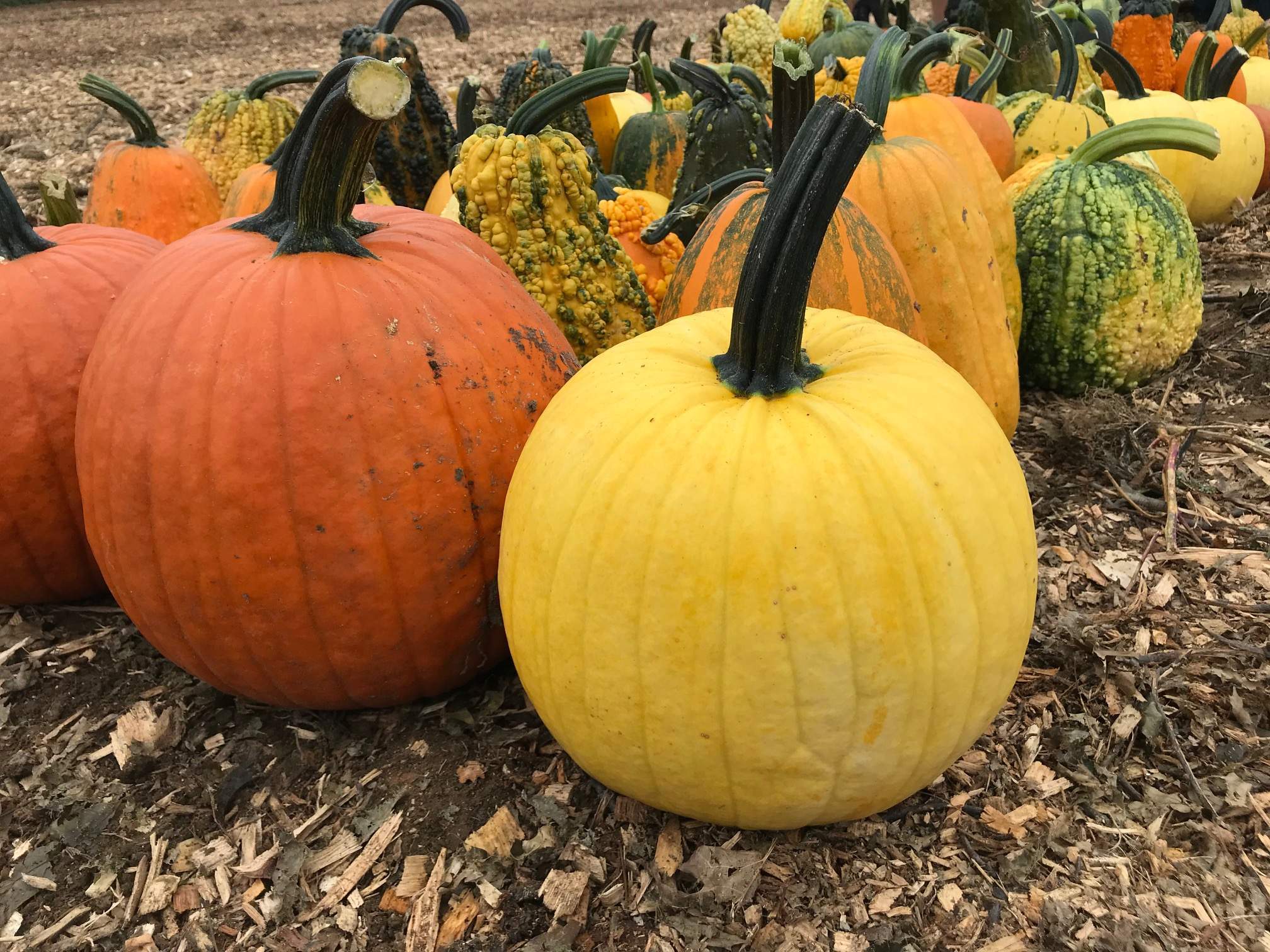 Now that pumpkin season is here, it's time to find ways to use your farm fresh pumpkins! Pumpkins are one of the delights of this time of year, and there is so much you can do with them. Consider trying this delicious pumpkin menu once you get back from Parlee Farms with your pumpkins! For each of these recipes, you'll want to remove the pumpkin flesh from its skin and remove the seeds.
Cheesy Pumpkin Lasagna
Mix 1 1/2 cups of pumpkin puree (pulse fresh, peeled pumpkin into a food processor until smooth) with 2 1/2 cups jarred Alfredo sauce. Set aside. Spray the bottom of a 9 x 13 pan with cooking spray. Use the "no boil" lasagna noodles for this recipe. Also note that you can sprinkle as much or as little mozzarella as you want in this recipe.
Place 3 lasagna noodles in a single layer on top of the noodles. Sprinkle some mozzarella cheese over the noodles, and then ladle over some of the pumpkin sauce. Add 3 more lasagna noodles side by side, more mozzarella cheese, and more of the pumpkin sauce. Repeat until the noodles are gone. Save some cheese and pumpkin sauce for the top. In this case, ladle the sauce over first and then finish with the cheese. Sprinkle the top with dried sage, if you like.
Cover the pan with aluminum foil and bake the lasagna in a preheated 375 Degrees Fahrenheit oven until the noodles are soft. This should take about 30 minutes. Once this happens, raise the oven to 400 degrees and uncover the lasagna. Cook for another 5 minutes or so, or until the top starts browning. (This step is optional).
Roasted Pumpkin Salad
Cut the pumpkin into cubes, toss with olive oil, and sprinkle with salt and paper. Spray a baking sheet with cooking spray and arrange the pumpkin in a single layer. Bake in an oven that has been set to 375 Degrees Fahrenheit until roasted. Remove from the oven and set aside. Compose your salad. You can do anything you want! Arrange your lettuce and vegetables of choice in a salad bowl and top with the roasted pumpkin. Serve with your dressing of choice, but this salad tastes especially good with apple cider vinaigrette.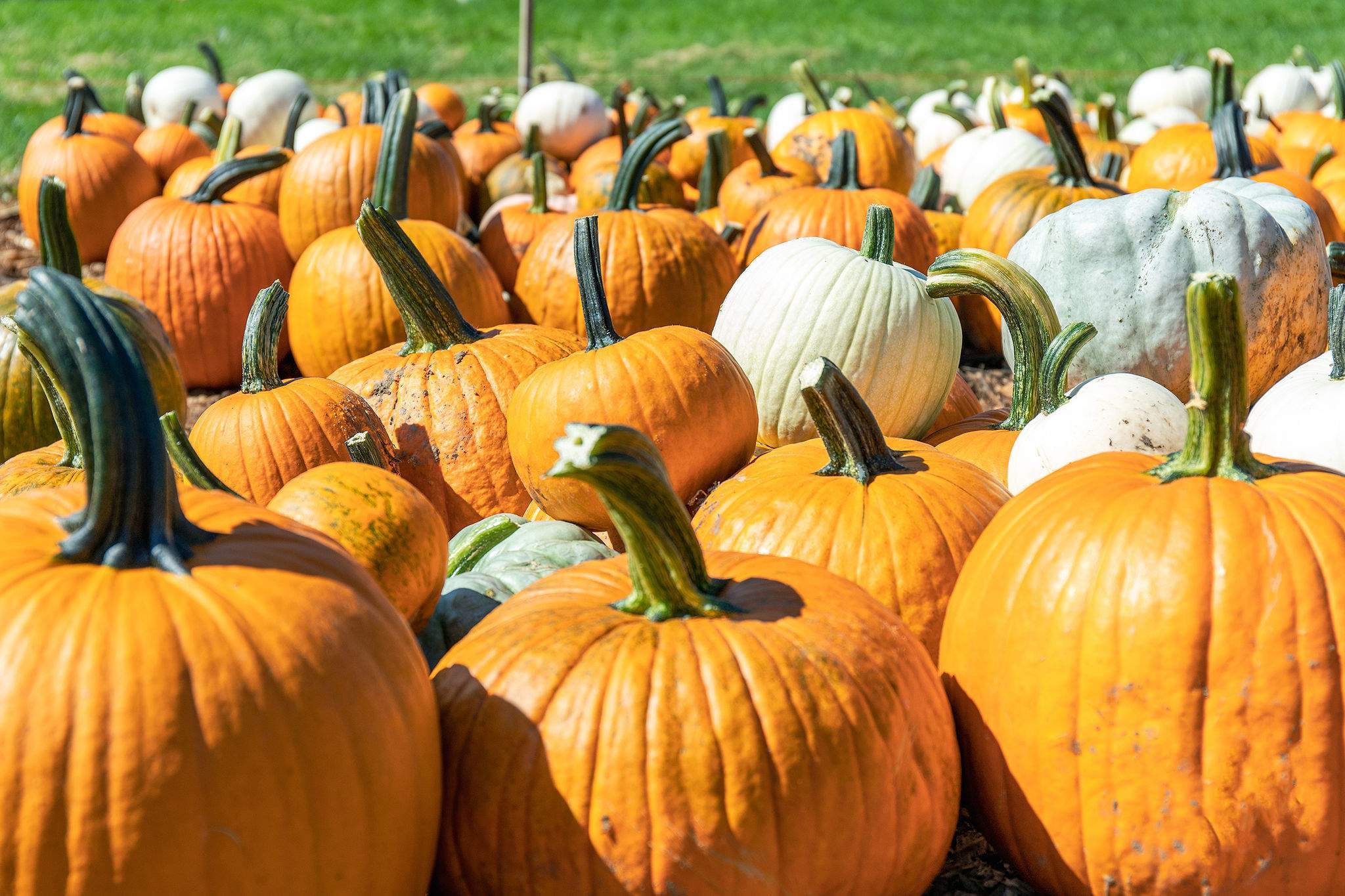 Pumpkin Cake
Make a recipe of vanilla or yellow cake of your choosing. You can use a boxed mix. Add 1 teaspoon of pumpkin pie spice and 1/2 cup of pumpkin puree. Follow the recipe instructions for baking the cake. Note that this cake will be a little more dense than the original recipe since the pumpkin will add more moisture. Be sure to check the cake often, since the cake might be a little more dense, it could take a little longer to cook.
Pumpkin Martini
Prepare your martini glass by rimming it with brown sugar and adding 1 teaspoon of pureed pumpkin to the bottom of the glass (optional). Add ice cubes to a cocktail shaker. Add 1.5 ounces of vanilla vodka, 1 ounce Irish cream liqueur, and 1 ounce pumpkin cream liqueur. Cover and shake until the mixture is blended. Pour into the glass and enjoy!
For more information on when you can buy your fresh pumpkins, be sure to check the Parlee website!
Categorized in: Pumpkins
This post was written by Parlee Farms