Ideas for Using Your Freshly Picked Berries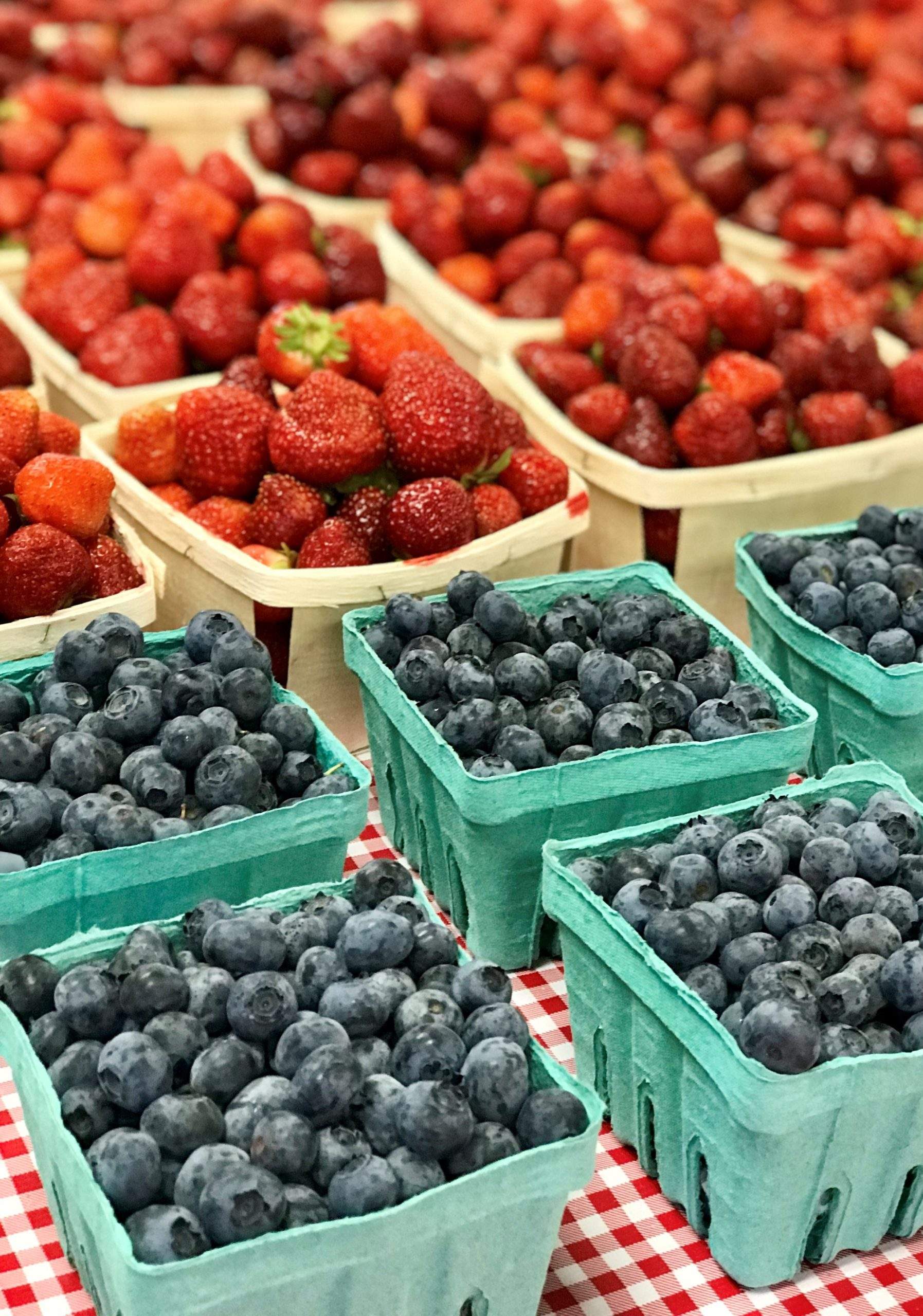 We look forward to berry season each year here at Parlee Farms! Freshly picked berries are rich in flavor and nutrients, and they taste wonderful eaten without doing anything with them. However, we do know that there are some great ways to prepare these berries that are worth trying, too. Here are some of our favorites:
Bake Your Favorite Recipes
One of the fun things you can do with your freshly picked berries is make one of your favorite recipes. This strawberry cake is moist and delicious and uses fresh strawberries. We also have a roundup of our favorite strawberry recipes in this article. The recipes here can be adapted no matter what kind of berry or fruit you pick.. Give one of them a try!
Enjoy a Delicious Cocktail
Did you know that you can transform any of our freshly picked fruits into a delicious cocktail? Our berries are sweet and juicy, which means that they taste amazing in cocktails. You can easily use any type of berry that you have on hand. Try our fresh blueberries in the following mojito recipe:
Blueberry Mojito Recipe
1/3 cup fresh blueberries
Juice of 1 lime
12 fresh mint leaves
2 ounces white rum
2 ounces simple syrup
1/2 cup club soda
1 cup ice
Fresh lime wedge to garnish
Add the blueberries, lime juice, mint leaves, white rum, and simple syrup to a glass and crush with a muddler. Stir in club soda and add the ice. Garnish with a lime wedge.
Get to Know the Health Benefits
Did you know that berries are good for you? For example, in a previous article, we talked about the Health Benefits of Blueberries. We learned that blueberries are rich in nutrients, can help improve memory, can help combat urinary tract infections, and more. It is fun to eat freshly picked blueberries, but it makes it even better knowing how good they are for you.
Visit Our Farmstand
Besides buying freshly picked, seasonal fruits and berries in our farm stand, you can also browse through our products. We often have things like our farm made baking mixes that have instructions for adding fresh fruit. You can also sample some of our ready-made fruit based treats in our bakery, such as our delicious fruit scones, breads, and crumb bars.
As you can see, it is a real treat picking your own berries. You can eat them as-is when you take them home, or you can try one of these ideas to help you enjoy them even more!
Categorized in: Blueberries, Strawberries
This post was written by Parlee Farms