Recipes for the 4th of July!
In honor of Independence Day, we wanted to share some of our favorite "July 4th Recipes" with you! These delicious recipes provided by Carolyn Greico of Carolyn's Farm Kitchen would all make great dishes to bring to a party. We hope that you have a safe and happy holiday!
ROASTED CORN GUACAMOLE
Yield: Approx. 3 cups (6-8 servings)
Ingredients:
3 ears native corn, shucked
Vegetable oil
Kosher salt
1 large ripe tomato, seeded and diced
1 clove garlic, minced
2 Tbl. finely diced red onion
2 Tbl. chopped cilantro
Zest of ½ lime
Juice of 1 lime
1 Tbl. red wine vinegar
3-4 dashes Tabasco (or finely minced fresh hot chiles, to taste)
2 avocados, cut into large dice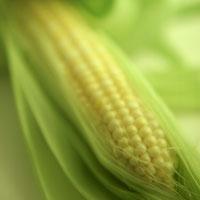 Preheat a grill to medium. Rub ears of corn lightly with oil, season with salt, and grill for 10-15 minutes until nicely browned turning occasionally. Remove from the heat and allow to cool a bit before cutting kernels off the cob and transferring to a large mixing bowl. Add the all of the remaining ingredients except the avocado, tossing gently to blend everything. Gently stir in the avocado and taste for seasoning (adding more salt, acid, or Tabasco to taste). Serve slightly chilled with grilled corn tortillas.
Char-Grilled Corn Tortillas:
Fresh corn tortillas (preferably 6" diameter….available in refrigerated section at market)
Vegetable oil
Sea salt
Ground cumin
Preheat grill to very high. Rub both sides of tortillas with vegetable oil and season with a light sprinkle of sea salt and a generous dusting of cumin. Grill for 2-3 minutes, turning once, until crispy and well browned. Leave tortillas whole or break into large pieces and serve with guacamole.
FRESH BERRY CRISP
Yield: 6 servings
8 c. Parlee Farm strawberries, blueberries, or a combination of both!
½ c. granulated sugar
¼ c. cornstarch
½ tsp. orange zest
1 c. all-purpose flour
1 c. oats
½ c. granulated sugar
½ c. light brown sugar, lightly packed
½ tsp. salt
1 ½ tsp. cinnamon
1 ½ sticks (12 Tbl.) cold unsalted butter, cubed
Preheat the oven to 350. Toss the berries, ½ cup granulated sugar, cornstarch, and orange zest together in a medium bowl until blended, and transfer to a shallow baking dish (about 9×11"). Place the dish on a baking sheet and set aside.
In a large bowl combine the flour, oats, granulated sugar, brown sugar, salt, and cinnamon and blend well. Add the butter and work it in with your fingers (or hand mixer) until incorporated and a moist crumb is formed. Spread this crumb generously over the top of the fruit and bake for 50-60 minutes or until the fruit is thick & bubbly and the crumb is nicely browned.
Serve warm or at room temperature.
FARMER'S VEGGIE SLAW
Yield: Lots for a party! (approx. 15 servings)
Ingredients:
1 sm. head green cabbage, sliced thin
½ head red cabbage, sliced thin
3 red peppers, sliced thin
2 bunches scallions, chopped
2 ½ cups shredded carrots
1 c. + 2 Tbl. balsamic vinegar
2 Tbl. vegetable oil
¾ c. pure maple syrup
3 Tbl. poppy seeds
Black pepper, kosher salt, to taste (approx. ½ tsp. each)
In a large bowl combine the cabbages, peppers, scallions, and carrots. Add all of the remaining ingredients and taste for seasoning, adjusting anything if needed.
Allow the slaw to sit in the refrigerator for at least 15-20 minutes to develop flavor before serving.
This recipe can be prepared ahead, but is best if eaten within 1-2 days.
Categorized in: Recipes
This post was written by Parlee Farms