What to Do With Your Fresh-Picked Apples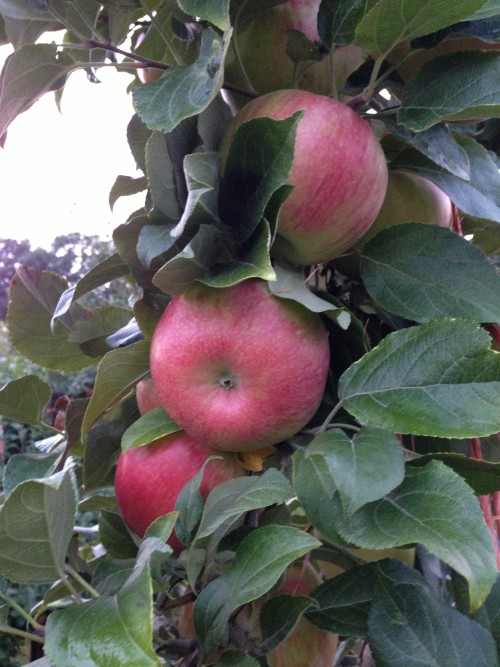 Pick your own apple season is underway at Parlee Farms and that means that you'll have plenty of apples to enjoy! There is so much you can do with them, it can be hard to choose. Sure, we know that our apples taste delicious eating them fresh, but there's also a lot more that you can be doing. Here are some ideas for how to use them and also the best ways to pick and store them:
Make a Delicious Dinner
It's true that apples are one of the most popular fruits to eat in the fall. Besides using it for baking, you can also prepare a delicious meal with it! This article showcases a complete dinner, and it makes for the perfect fall meal! Start with a chopped apple salad, followed by pork loin stuffed with apples and finished off with a sauce made from apple cider. For dessert, you can enjoy a spiced apple cake finished with a warm cranberry caramel sauce.
We also have shared recipes for another delicious dinner that is worth trying. On the menu in this article is curried apple chutney, individual pork and apple pot pies, and old fashioned apple pan dowdy.
Use Them in Baking
You can also easily bake with the fresh apples! Bread pudding is another classic, and the version in this article is even tastier because it includes our freshly picked apples! The caramel sauce in the recipe not only makes the perfect complement to the bread pudding, but it also can be used in other ways, such as for a topping for ice cream. Apple pie is another classic dessert, and the article also includes a tasty variation of an apple crumb pie with sour cream.
Know How to Pick the Best Apples
Remember that the success of your recipes all starts with how you pick and store them! This article offers advice on a foolproof way to pick the best apples. Also, it gives tips for the best way to store them. You will absolutely want to follow these tips so that you can get the most out of your apples.
If you would like to come in to pick fresh apples, be sure to check our website for more information. You will find information about what's available for picking so that you can plan your visit accordingly. Once you do bring them home, consider following some of our ideas!
Categorized in: Apples
This post was written by Parlee Farms